Exclusive Interview with Rosewood Renegade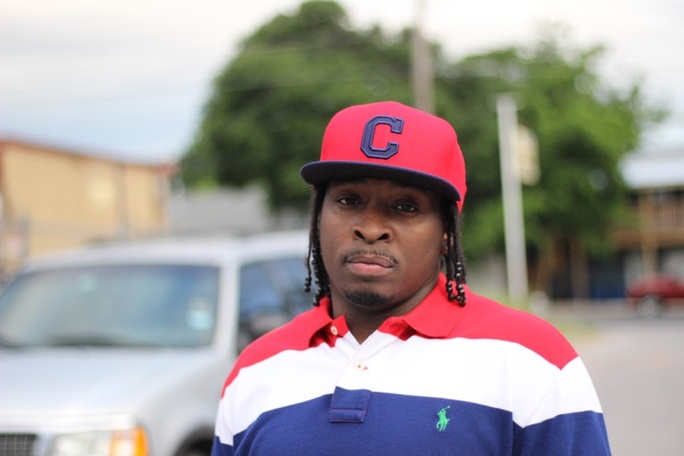 An Interview with Rosewood Renegade
Upcoming 100: How long have you been in the music industry and has music always been a part of your life?
Rosewood Renegade: I have been doing music for over 20 years now. But, here recently, the world has started to listen to me. Most people may think of me as being a 'breakthrough' artist, or that I'm a rookie at music, or that I just learned how to put words together. No way. I grew up on music. My family is very musically inclined. My family is full of musicians, singers & now rappers.
Upcoming 100: Was there a specific moment in your life where you thought, "music is what I want to do"?
Rosewood Renegade: The moment in my life when I felt that this music thing could get serious was when I was in high school. I was an athlete who excelled in football. So I thought football was my ticket. But, I had always kept music close, because my little brother was very good at it. So I studied under his wing, and we released a mixtape at school. The ENTIRE school had a copy. From teachers, students, even the janitor. People treated us like celebrities. From that moment on, I knew that was what I wanted to do for the rest of my life.
Upcoming 100: What inspires you (or your music)?
Rosewood Renegade: My family inspires me. My cousin & someone that I looked up to like a big brother Lil James. RIP Family...and my little brother Deezel. Deezel was the one that got me into this music. To this very day, he is my BIGGEST fan, and also my favorite artist hands down.
Upcoming 100: Who's on your iTunes playlist?'
Rosewood Renegade: iTunes playlist consists of: Jay Z, Mozzy, 2 Chainz, of course myself ROSEWOOD RENEGADE, Baby Soulja, Kevin Gates, TI & Rick Ross
Upcoming 100: The project you are currently promoting, how did the idea for it come about?
Rosewood Renegade: It was just time. This industry has a lot to do with timing. Like I said previously, I've been doing music for awhile, and times have changed. You have to find a way to stand out above the rest. The sad part is that these days it has nothing to do with your music, or if you're talented or not. It's a marketing & branding game. As far as my movement, I felt I had gone as far as I could go in my region. It was time to take things to another level. My music speaks for itself, and at the end of the day, I just want to be heard. So it was time for national exposure & here I am. IAMRENEGADE.COM
Upcoming 100: There are thousands of artists trying to do what you are doing, what do you think gives you an advantage to break into mainstream America?
Rosewood Renegade: Lol. I laugh at this question because it reads, "what do you think gives you an advantage to break into mainstream America?'' Well honestly, I don't feel as if I have to "break" into America, or anything else for that matter, because I have the key. Not being cocky, I just know what I bring to the table. I'm not a artist you can put in a box. I will get on a song with ANYBODY, any genre, at any time. This is what I do.
Upcoming 100: I've heard your latest music and it's amazing! I can definitely tell your sound has evolved over the past few years from previous songs we've heard from you online. What are your thoughts on the evolution of an artist and the evolution of music today?
Rosewood Renegade: Like I said earlier, times do change, and music changes with the times. Any artist that has achieved longevity in this industry had to find a way to keep him/herself relevant throughout the years. LL Cool J, Lil Kim, Jay Z, just to name a few. I RESPECT the game for what it is, and the artists. Nothing stays the same forever. Even though the lack of creativity is evident in today's music, I truly feel that hip hop still has its best days ahead. The industry as a whole is starting to come back to the artist, which it should have been the whole time. As an artist you have to change and evolve with the times, because times are ALWAYS changing
Upcoming 100: Do you have other passions in life? Do you believe passion is an essential part of success?
Rosewood Renegade: PASSION DOES NOT EQUAL SUCCESS!!!
Upcoming 100: With your current success and working with a renowned PR firm such as Starlight PR, what advice would you give to someone just starting out in his or her career who doesn't even have a studio to record but would love to do what you are doing now?
Rosewood Renegade: NEVER GIVE UP!!!
Upcoming 100: Where can potential fans find out more about you?
Rosewood Renegade:
© Starlight PR
UPCOMING 100
01

Swalla

Jason Derulo Featuring Nicki Minaj & Ty Dolla $ign

02

Chained to the Rhythm

Katy Perry

03

04

05