Exclusive Interview with Ze Forte'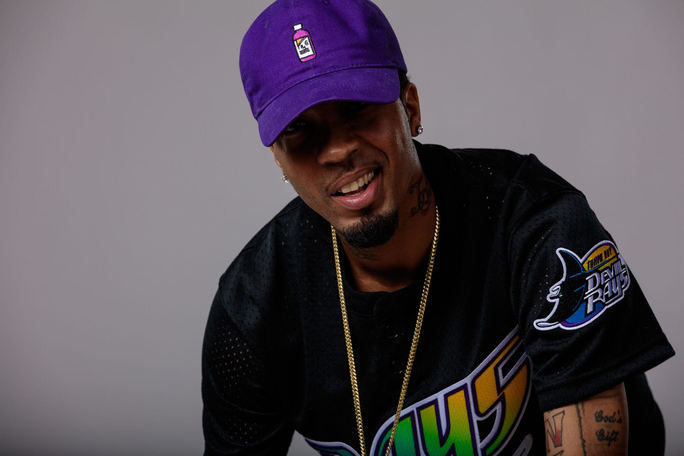 An exclusive interview with Ze Forte'
Upcoming 100: How long have you been in the music industry and has music always been a part of your life?
Ze Forte': I started doing music since I was 12 years old. Ever since then music has been a part if my life. I've been officially in the industry for about 13 years.
Upcoming 100: Was there a specific moment in your life where you thought, "music is what I want to do"?
Ze Forte': Yes. I started with sports but when it came to a point were I felt like I didn't have the drive for it anymore I didn't wanna force it. Music became fluent.
Upcoming 100: What inspires you (or your music)?
Ze Forte': My son inspires me to keep going everyday.
Upcoming 100: Who's on your iTunes playlist?
Ze Forte': I listen to a lot of old hip-hop so I would say biggie, Fabolous, Ma$e, 50....
Upcoming 100: The project you are currently promoting how did the idea for it come about?
Ze Forte': Upon My arrival came about just from me growing up watching the greats and always wanting to be great myself.... they won ... now I feel it's my time.
Upcoming 100: There are thousands of artists trying to do what you are doing, what do you think gives you an advantage to break into mainstream America?
Ze Forte': Being myself... being different.... being creative
Upcoming 100: I've heard your latest music and it's amazing! I can definitely tell your sound has evolved over the past few years from previous songs we've heard from you online. What are your thoughts on the evolution of an artist and the evolution of music today?
Ze Forte': It takes practice and practice makes perfect... each and everyday. Eventually you grow into the artist you're suppose to be if it's meant to be.
Upcoming 100: Do you have other passions in life? Do you believe passion is an essential part of success?
Ze Forte': Music is my passion... when you're passionate about something you see nothing in your path but the finish line. Success is the only option.
Upcoming 100: With your current success and working with a renowned PR firm such as Starlight PR, What advice would you give to someone just starting out in his or her career who doesn't even have a studio to record but would love to do what you are doing now?
Ze Forte': Your best investment is in yourself... If you truly believe then you'll go above and behind, whether it's buying your own equipment, beats, PR, etc. Nothing is given to you.
Upcoming 100: Where can potential fans find out more about you?
UPCOMING 100
01

Swalla

Jason Derulo Featuring Nicki Minaj & Ty Dolla $ign

02

Chained to the Rhythm

Katy Perry

03

04

05