Exclusive Interview with DC The Don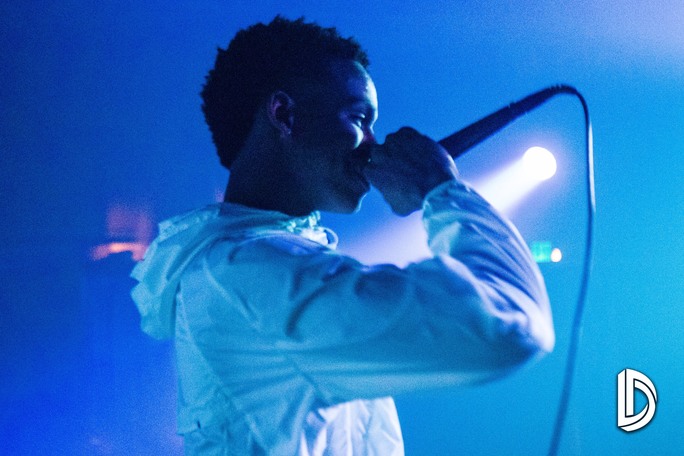 An exclusive interview with DC The Don
Upcoming 100: How long have you been in the music industry and has music always been a part of your life?
DC The Don: Funny thing is I've been in the industry for only 5 months now, crazy to see how far I've come already with such little time. But music has always been a part of my life, from freestyling at lunch tables to writing love songs for my crushes in middle school LOL. I always used music as an outlet to express myself as a being.
Upcoming 100: Was there a specific moment in your life where you thought, "music is what I want to do"?
DC The Don: I found out Music was what I wanted to do when I was 8 years old and never had the resources to peruse it. But now that I do I was already overly prepared mentally.
Upcoming 100: What inspires you (or your music)?
DC The Don: Meeting fans and hearing their stories. My story is only one spectrum to life, I like to put myself in others shoes every once and a while to find inspiration.
Upcoming 100: Who's on your iTunes playlist?'
DC The Don: Panic! At the Disco, Israel Kamakawiwo'ole, Led Zeppelin, Boyz II Men, Fugees etc.
Upcoming 100: The project you are currently promoting, how did the idea for it come about?
DC The Don: "Purple Hearted Lion" the title resembles my life perfect just because of the simple fact that growing up in Milwaukee WI, you really gotta be a Lion. In the fact that you gotta be strong and you can't show any weakness because as soon as somebody see your weaknesses, they gone try to take advantage of you ASAP. But the Purple Heart before the Lion represents how ever since I've moved out of my city I've been able to show my full emotions that I always masked as a kid with gang related shit and just hanging with bad crowds.
Upcoming 100: There are thousands of artists trying to do what you are doing, what do you think gives you an advantage to break into mainstream America?
DC The Don: My versatility and energy, I've convinced myself over these years. Every day my music gets better and better and I realized I don't have a boundary. I can tap into any realm of music.
Upcoming 100: I've heard your latest music and it's amazing! I can definitely tell your sound has evolved over the past few years from previous songs we've heard from you online. What are your thoughts on the evolution of an artist and the evolution of music today?
DC The Don: The evolution of an artist is very important. A lot of artists come in with a smash hit and over the years trying to live off of that songs success by trying to recreate that same feeling that song had but it doesn't work like that. You have to grow, that's the only way your fans will feel a deeper connection with you. If they grow with you. I can't keep trying to recreate "Everything 1k" that's a one time thing, there's a time for everything and it was that songs time. Now I have to keep growing as an artist and make better music than that.
Upcoming 100: Do you have other passions in life? Do you believe passion is an essential part of success?
DC The Don: I'm very passionate about creating stuff. I just wanna create and do as much as possible. I wanna get into film, fashion and art. I consider myself very limitless, that's how I keep myself going. Art is my only expression, without it I'm dead.
Upcoming 100: With your current success and working with a renowned PR firm such as Starlight PR, What advice would you give to someone just starting out in his or her career who doesn't even have a studio to record but would love to do what you are doing now?
DC The Don: Save up as much as you can to get everything you need and keep practicing and practicing until you get it right. Because I'm not perfect, neither do I have it figured out. But I bet you I won't stop until I do. & no matter what you do make sure your music speaks to you. Your music should come from all aspects of you, not others standards.
Upcoming 100: Where can potential fans find out more about you?
DC The Don: On my Instagram @dcthedon or Twitter @worldwidedaij, also my SoundCloud and YouTube is DC The Don
UPCOMING 100
01

Swalla

Jason Derulo Featuring Nicki Minaj & Ty Dolla $ign

02

Chained to the Rhythm

Katy Perry

03

04

05