Exclusive Interview with Batchelor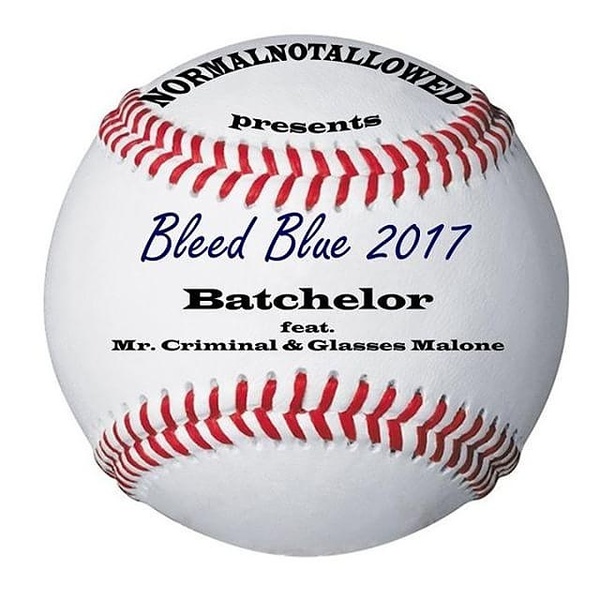 An exclusive interview with Batchelor
Upcoming 100: How long have you been in the music industry and has music always been a part of your life?
Batchelor: I have been rapping since I was 18 years old but it was not until two years ago that I started to try and put myself in a position to make a career in the music business by studying the industry and investing in myself. No matter what music has been and will always be an integral part of my life.
Upcoming 100: Was there a specific moment in your life where you thought, "music is what I want to do"?
Batchelor: This is a great question. I believe senior year in high school was the first time I rapped in front of a large group of people and it was a feeling that I wanted to experience time and time again. I loved the feeling you get when you are in front of a crowd and you as an artist have the power to engage and capture every individuals attention. That is what kept me active in doing music as a hobby both recording and performing. I knew early on music was always something I wanted to be part of my life but then as I got older, most notably the past couple of years I realized I had never quite invested in myself as an artist and I asked myself "why". Music has always brought me joy and been a passion so I decided it was time to do my own diligence as an artist to see if I could carve out a niche for myself as an artist and that's where I am at now.
Upcoming 100: What inspires you (or your music)?
Batchelor: My music is inspired about by my passions, experiences and interests. I love the Dodgers..I make a song called "Bleed Blue"…I love a girl…that's where songs like "Ballad of Netty" and "Make me say it again" come in to play.. my music really is just a verbal illustration of my life.
Upcoming 100: Who's on your iTunes playlist?'
Batchelor: The Weekend, Eminem, Master P, Belly, Future
Upcoming 100: The project you are currently promoting, how did the idea for it come about?
Batchelor: Bleed Blue 2017 came from the song and video I put out in 2016 called Bleed Blue. The same beat was used but on 2017 Mr. Criminal & Glasses Malone were added to the songs. I have been doing Dodgers themed songs since 2015 but with the success of the 2016 version I felt it would be awesome to include two fellow artists that are not just Legends in their own respect but are also huge Dodgers fans. Both of them were feeling the original Bleed Blue so it wasn't long before we dropped Bleed Blue 2017!
Upcoming 100: There are thousands of artists trying to do what you are doing, what do you think gives you an advantage to break into mainstream America?
Batchelor:
A lot of deserving artists too may I add.

Plainly put..I feel I just keep pushing, I don't give up. I try and make music that people not only can vibe out to but its relatable. Not that making music is easy, its not, but I realize now that there is a lot more that goes into breaking into mainstream music than just the songs themselves and being cognizant of that and incorporating that into your overall methodology and plan serves as an advantage to an extent because it allows me to feel like I am better equipped and suited in my endeavor of making it to the top.
Upcoming 100: I've heard your latest music and it's amazing! I can definitely tell your sound has evolved over the past few years from previous songs we've heard from you online. What are your thoughts on the evolution of an artist and the evolution of music today?
Batchelor: Music goes in patterns and cycles. To sustain success I feel one must remain well versed on what the audience is listening to and factor that in to ones own personal music. I am not saying to bite an artist rather to digest the state of music, see what's hot and take what you have to offer as an artist and come to the table with it. The key ingredient I think is not to limit oneself to just rap, or just rock or one specific genre, but to be open to all sounds, because then you are giving yourself the opportunity to increase your own knowledge as a musician and try and broaden the scope of those that listen to your music. My evolution as an artist really has come from studying other artists and when I say study I am not just referring to the music but the grind and business blue print as well. Just as music has changed so has the formula to be successful. The thought of selling 5 million CDs today is probably not going to happen so your mind set changes, how you approach songs changes, etc. I like where music is and I like where its going. The main thing is to just focus on growth, growth as an artist so with the evolutions that transpire within music you yourself are evolving as well, but into a better artist.
Upcoming 100: Do you have other passions in life? Do you believe passion is an essential part of success?
Batchelor:
I have always had the passion of servitude. Helping others. I went to school, graduated with a degree in sociology and went back and got another in sociology. I have spent time as a school teacher, probation officer and running a youth center all of which have been rewarding. I think passion can translate to success with the write mindset and plan. Obviously

I am passionate about my music, I love music, and till I die music will run in my veins, if I ever loose passion, in music or any of the aforementioned fields, that's when you might begin to question if what you are doing is really for you.
Upcoming 100: With your current success and working with a renowned PR firm such as Starlight PR, What advice would you give to someone just starting out in his or her career who doesn't even have a studio to record but would love to do what you are doing now?
Batchelor:
There are so many things aspiring artists can do. I would say study your favorite artists. Not just what they are doing now but where they came from, track their success. Always stay writing, whether it be ideas or lyrics or whatever, content is key. I go back to ideas I have 2 or 3 years ago but I am just now getting to the point where I am able to use them. Perseverance is huge too.

Plenty of doors will shut, don't get discouraged, keep going!
Upcoming 100: Where can potential fans find out more about you?
Batchelor:
UPCOMING 100
01

Swalla

Jason Derulo Featuring Nicki Minaj & Ty Dolla $ign

02

Chained to the Rhythm

Katy Perry

03

04

05