Exclusive Interview with Mikey Smit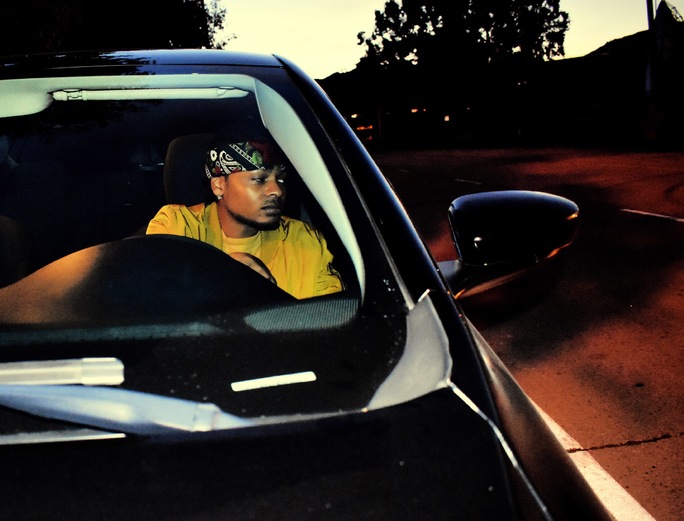 An exclusive interview with Mikey Smit
Upcoming 100: How long have you been in the music industry and has music always been a part of your life?
Mikey Smit: For a few years now & yea music has always been a part of my life. I have a family full of artists.
Upcoming 100: Was there a specific moment in your life where you thought, "music is what I want to do"?
Mikey Smit: Not really, I just knew I was intrigued by it very young. I pretty much made my decision unconsciously just off of the love I have for music.
Upcoming 100: What inspires you (or your music)?
Mikey Smit: Life and everything that it can possibly consist of, the thought alone is fruitful.
Upcoming 100: Who's on your iTunes playlist?'
Mikey Smit: Myself Mikey Smit, Lloyd Banks, D.R.A.M., Danny Brown, Slaughterhouse & Georgia Anne Muldrow just to name a few.
Upcoming 100: The project you are currently promoting, how did the idea for it come about?
Mikey Smit: I basically felt like I was being put in a box, whether with people reflecting their thoughts on to me from their experience or from their lack of respect or love for the craft itself. For anyone who doesn't know me will now know music and creating it, in front of boards and behind them.
Upcoming 100: There are thousands of artists trying to do what you are doing, what do you think gives you an advantage to break into mainstream America?
Mikey Smit: Every artist is different in his own right. They're different persons, period… even if some may sound similar. It's a fair playing field for anyone with blind faith, vision & work ethic.
Upcoming 100: I've heard your latest music and it's amazing! I can definitely tell your sound has evolved over the past few years from previous songs we've heard from you online. What are your thoughts on the evolution of an artist and the evolution of music today?
Mikey Smit:
Thank you!, the love is always appreciated, that's the M.O. creating great music.

But haha that's dope! You guys can hear the evolution. I appreciate that you guys went and did that; because in fact I see my latest project as a sort of a rebirth just because of my growth, and that alone is a testament to what evolution is. So in a way, you kind've answered your question for me haha… Basically, artists reinvents themselves, creating new growth, essentially evolving in the process. As far as my thoughts on today's music, it's simply that not all of it is good but not all of it is bad either, same with any era or generation of music.
Upcoming 100: Do you have other passions in life? Do you believe passion is an essential part of success?
Mikey Smit:
A passion like I have for music…

No I don't, even acting and moving editing intrigues me but not to the point music does; and yes, passion is very important in anything you do, no matter what that passion derives from.
Upcoming 100: With your current success and working with a renowned PR firm such as Starlight PR, What advice would you give to someone just starting out in his or her career who doesn't even have a studio to record but would love to do what you are doing now?
Mikey Smit: I'd say to that person anything is possible. I'm not here because of anything else but the drive, energy, and will God put in me, always finding ways instead of excuses, and most of all, never limiting myself or my ability. I would suggest to that person do the same.
Upcoming 100: Where can potential fans find out more about you?
Mikey Smit:
Yea, they can find out more about me via my social accounts whether it's Twitter or Instagram. My handle is @Gotyousmitten. If you'd like to keep up via Facebook, you can type my name in and I'll pop up. If you'd like to send love or you'd like to be part of my mailing list, send all emails to

Soulngutta@gmail.com
UPCOMING 100
01

Swalla

Jason Derulo Featuring Nicki Minaj & Ty Dolla $ign

02

Chained to the Rhythm

Katy Perry

03

04

05