Los Angeles Musician Andy Waddell Tells his Story in "The Road to Nowhere"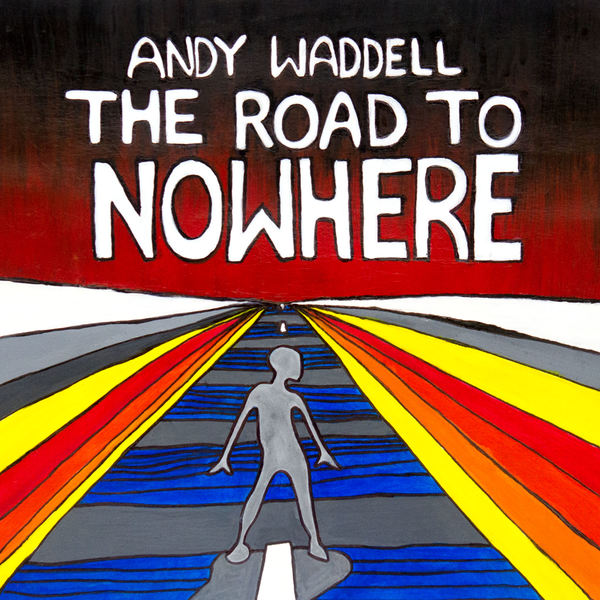 LOS ANGELES, CA – The talented musician Andy Waddell is back on the music scene with his third album, "The Road to Nowhere".
Jazz is something that comes natural to this artist, though it has been a harvested talent over the past ten years. You see, Waddell picked up his first instrument in first grade. Fast-forward to over twenty years later, the artist can play just about any instrument while dabbling in any genre. After steadily perfecting his craft over the years, the artist started to gain major traction, while grabbing the attention of so many people in the industry.
After studying music through the USC jazz program in the studio jazz guitar department, he knew the path of music ahead of him was not just a mere coincidence. "I went on to play professionally," said Waddell. "I wanted to play gigs as much as I could, because I truly wanted to become the best guitar player I could possibly be." In 2013, Waddell went on to record his first album, "Sunset to 7", which included an impressive array of his original music. Capitalizing on the successful momentum, the artist released his second album, "Alive", two years later. Both albums achieved a wealth of press and well-deserved acclaim, which left fans all over the world anxious for his Waddell's third album.
What is so amazing about Waddell is his ability to turn a negative situation into the total opposite, and produce something so artistically remarkable as he has accomplished with "The Road to Nowhere". After a six-month hiatus from music, fueled by a darker time in his life, Waddell took matters into his own hands in order to turn everything around in his life. Though jazz music was his specialty, he explored other genres as well as the world of songwriting. In fact, some of the songs on the album are inspired by his battle with depression, as writing provided Waddell with an outlet of expression. "I kept writing because it made me feel good. When I began writing this album, I had no intention of recording anything serious. But, recording these songs was so therapeutic for me," said the artist. "The Road to Nowhere", which took two years to finish from the inception, also features an array of top notch musicians.
The lyricism on the album is absolutely beautiful, as it details Waddell's struggles through life, as well as through the lens of others. "A lot of the songs are about people who have come in and out of my life. Some of these people share my same struggles, and I am telling the story of this," said Waddell. The artist's goal for this album is simple: the whole point is for each listener to take something terrible, and make something beautiful out of it. As Andy Waddell has accomplished this and overcome life's trials and tribulations, he hopes his story provides inspiration for others who may be experiencing something similar.
"The Road to Nowhere" is available on all major digital streaming platforms, so make sure to give it a listen!
Spotify: https://open.spotify.com/album/4suU7OC4D6seJTBj5aLD9O
Bandcamp: https://andywaddell.bandcamp.com/album/the-road-to-nowhere
Reverbnation: https://www.reverbnation.com/andywaddell
Soundcloud: https://m.soundcloud.com/andywaddellmusic
To stay up to date with all things Andy Waddell, follow him on his social media sites below:
Facebook: https://m.facebook.com/andywaddellmusic/?ref=bookmarks
Twitter: https://mobile.twitter.com/waddellguitar86
Instagram: https://www.instagram.com/andy.waddell/
Website: http://www.andywaddellmusic.com/
UPCOMING 100
01

Swalla

Jason Derulo Featuring Nicki Minaj & Ty Dolla $ign

02

Chained to the Rhythm

Katy Perry

03

04

05