Exclusive Interview with DWalk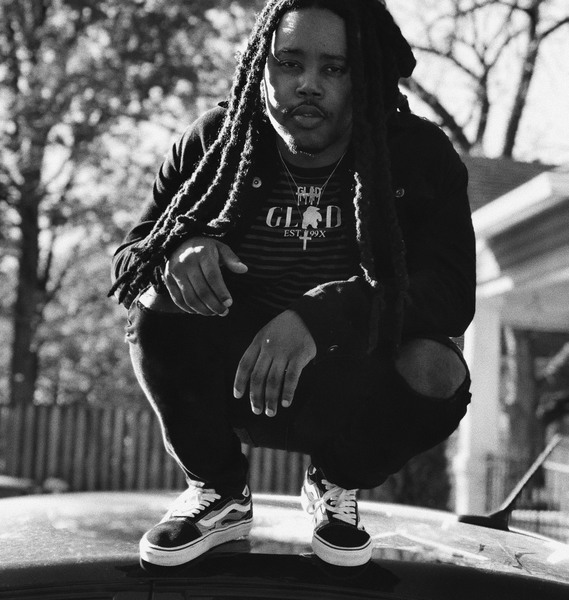 An exclusive interview with DWalk.
Upcoming 100: How long have you been in the music industry and has music always been a part of your life?
DWalk: I'm working my way into the music industry. It's hard to put myself inside the industry when I'm still a working process. With me dropping my new project I feel like this is the perfect introduction to the industry for me. Music most definitely has always been part of my life every since I was young I could never go a day without it.
Upcoming 100: Was there a specific moment in your life where you thought, "music is what I want to do"?
DWalk: Most definitely. When I realized I was gaining a fan base just off dropping Soundcloud songs, it inspired me to start taking music more seriously. Also people around me started believing more in my sound and wanting to hear more music from me.
Upcoming 100: What inspires you (or your music)?
DWalk: My biggest inspiration comes from my family and fan base. Also I was inspired in my early life when I lost my uncle in a car accident. He did music and was big down here in Kansas City and I still listen to his music 'til this day. Coming from nothing is also my biggest inspiration the city I live in is real violent and wicked so that gives me all the reasons to want to make it far with my music.
Upcoming 100: Who's on your iTunes playlist?
DWalk: Myself, Future, Drake, Hov and a lot of Trap Music
Upcoming 100: The project you are currently promoting, how did the idea for it come about?
DWalk: It came about because Missouri is known as the "Show Me State" so that's where the "Show Me" part came from and the "Now" is everything that I'm publicizing in the project and giving listeners my full potential.
Upcoming 100: There are thousands of artists trying to do what you are doing, what do you think gives you an advantage to break into mainstream America?
DWalk: I think being a talented artist from Kansas City is the ground breaker. We not known for a having a big music scenery So one the rest of the world hear the sound and craft I'm coming with on songs, it will be a eye opener for me as a upcoming artist.
Upcoming 100: I've heard your latest music and it's amazing! I can definitely tell your sound has evolved over the past few years from previous songs we've heard from you online. What are your thoughts on the evolution of an artist and the evolution of music today?
DWalk: Evolution is everything. I don't want to be one of those artists who drop a hot song then you never hear from them again. I feel like craft and taking things serious will take your career far.
Upcoming 100: Do you have other passions in life? Do you believe passion is an essential part of success?
DWalk: I'm super passionate about music. When it comes to my own music I feel like I can never put the finishing touch on a song it's never done in my eyes. That's when the passion sets in for me. I can't go a day without music.
Upcoming 100: With your current success and working with a renowned PR firm such as Starlight PR, What advice would you give to someone just starting out in his or her career who doesn't even have a studio to record but would love to do what you are doing now?
DWalk: My advice would be to never give up on anything that you are trying to prosper. It was a tome I didn't have a consistent studio to record at, I didn't have a fan base and I also didn't know how to complete a full song. With time and growth anything is possible so don't limit yourself and always be consistent that's how you become successful.
Upcoming 100: Where can potential fans find out more about you?
DWalk: I'm on social media @big_dwalk YouTube channel (dwalk gwapo) soundcloud (dwalk) any one of those outlets would be convenient.
UPCOMING 100
01

Swalla

Jason Derulo Featuring Nicki Minaj & Ty Dolla $ign

02

Chained to the Rhythm

Katy Perry

03

04

05