Exclusive Interview with Andy Waddell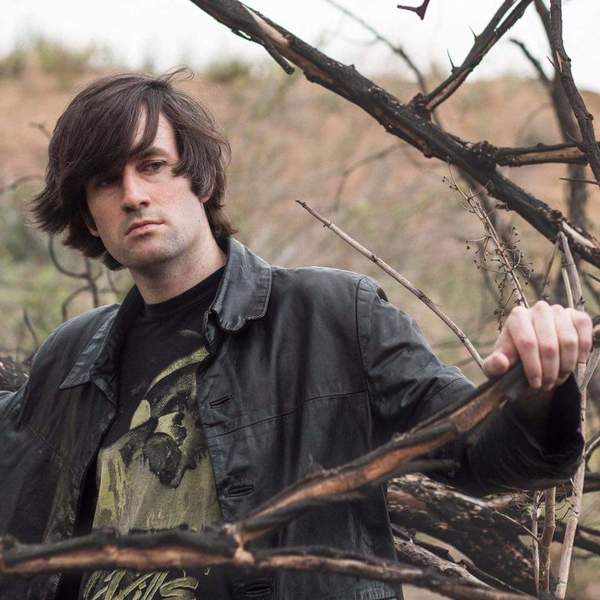 An exclusive interview with Andy Waddell
Upcoming 100: How long have you been in the music industry and has music always been a part of your life?
Andy Waddell: I have been in the music industry since college so about 12 years. Music has been a part of my life for as long as I can remember. I started playing piano around the age of 7 and music was always playing around the house because my dad was a big time music lover. I was very lucky to grow up in a family that was always very enthusiastic and supportive of my music.
Upcoming 100: Was there a specific moment in your life where you thought, "music is what I want to do"?
Andy Waddell: I remember the moment as if it were yesterday. When I was a junior in high school I had moved on to a new guitar teacher because I wasn't getting what I needed out of my previous ones. When I had my first lesson with Joe Jewell everything changed. All of a sudden all these doors were open and I finally understood so many things about harmony and improvisation that I had never been able to grasp before. Joe was an amazing musician and a very inspirational teacher and I knew after that first lesson that anything was possible and the sky was the limit. Joe and I are still good friends to this day. When I left the room after that lesson I knew I wanted to be a professional musician and that nothing could stop me
Upcoming 100: What inspires you (or your music)?
Andy Waddell: Seeing a great live performance is always an amazing experience. Especially jazz because that is where my heart will always be. Hearing a great song for the first time always inspires me as a writer. Being a part of a great performance always inspires me and keeps me motivated to keep moving forward with what I am doing. Love is huge. There's nothing like the feeling of being in love to inspire me to push myself towards greatness and being a better musician and a better man.
Upcoming 100: Who's on your iTunes playlist?'
Andy Waddell: Bill Evans, Miles Davis, Iron and Wine, Sufjan Stevens, Elliott Smith, Kurt Rosenwinkel, Adam Rogers, The Beatles, Queen, Bob Dylan, Bright Eyes, the Shins, Smashing Pumpkins, Nirvana
Upcoming 100: The project you are currently promoting, how did the idea for it come about?
Andy Waddell: I never saw myself doing a project like this. Before this project I always considered myself a jazz musician, but certain events in my life ended up pulling me into another direction. I was battling some serious personal issues and going through a really dark time in my life when I began writing the album. I had taken some time off from playing music and when I came back to it I had a fresh perspective. I came back to it not wanting to impress anybody or prove anything, I simply wanted to create good music. I never aspired to be a singer songwriter it just happened because songwriting became very therapeutic for me and it was a new way I found to express myself. All of these songs are true stories that happened to me or to people I have had in my life.
Upcoming 100: There are thousands of artists trying to do what you are doing, what do you think gives you an advantage to break into mainstream America?
Andy Waddell: I don't really see myself ever breaking into mainstream, it was never my goal. But if anything would give me an advantage I'd say it would be the fact that there's nothing else really like my project that I've heard out there. My influences come from so many different genres that it's probably in a category of it's own. But I think my music could possibly appeal to lovers of rock, pop, folk, and jazz all together
Upcoming 100: I've heard your latest music and it's amazing! I can definitely tell your sound has evolved over the past few years from previous songs we've heard from you online. What are your thoughts on the evolution of an artist and the evolution of music today?
Andy Waddell: The evolution of an artist is always very interesting to see. There's really no way around it. Every artist will evolve as long as they keep creating. Fans often get upset when their favorite artists change their sound, but the way I see it, what's the point of doing the same thing over and over again? I love seeing and hearing an artist change over the years, and you've got to respect them for taking a leap and trying something new.
Upcoming 100: Do you have other passions in life? Do you believe passion is an essential part of success?
Andy Waddell: Music has always been my only passion in life. I absolutely believe that passion is essential to success. The more you care, the more work you are willing to put into what you are doing. And the best and most successful artists do it because they love it, and that is the key to making good art.
Upcoming 100: With your current success and working with a renowned PR firm such as Starlight PR, What advice would you give to someone just starting out in his or her career who doesn't even have a studio to record but would love to do what you are doing now?
Andy Waddell: I would say to use every resource you have and keep working on your craft because you never know what opportunities may be around the corner. Network as much as possible so you can eventually have the recourses to do what you want to do, and do everything you can to get yourself out there
Upcoming 100: Where can potential fans find out more about you?
Andy Waddell: Andywaddellmusic.com
UPCOMING 100
01

Swalla

Jason Derulo Featuring Nicki Minaj & Ty Dolla $ign

02

Chained to the Rhythm

Katy Perry

03

04

05