Exclusive Interview with Kabir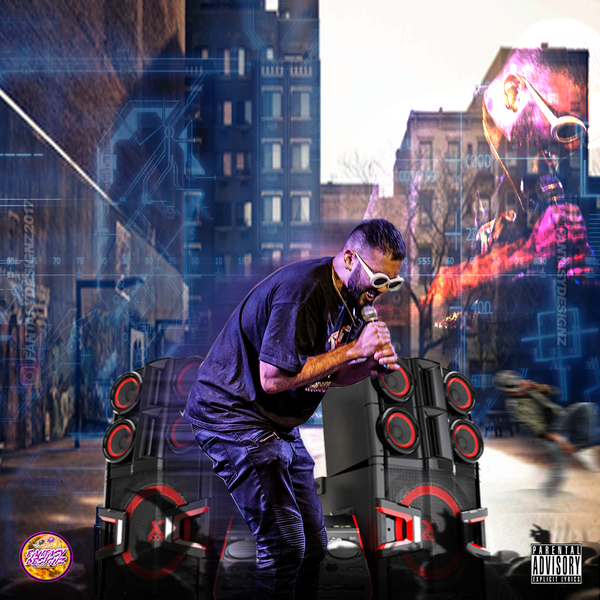 An exclusive interview with Kabir.
Upcoming 100: How long have you been in the music industry and has music always been a part of your life?
Kabir: I used to play ball 12 hours a day. That was my childhood dream (like any other NYC kid). Then I switched to music when ball ain't working out
Upcoming 100: Was there a specific moment in your life where you thought, "music is what I want to do"?
Kabir: I did music to replace ball and to express pain through modern Rap sounds.
Upcoming 100: What inspires you (or your music)?
Kabir: I'm just naturally motivated to go hard. it's my ninja way (Naruto reference).
Upcoming 100: Who's on your iTunes playlist?'
Kabir: I don't have iTunes but in new school rap, Lil Peep, Xxxtentacion, Tripe Redd, Lil Tracy... For older rap, I like Big L Big Pun D Block Eminem. I also like Nine Inch Nails and Kern.
Upcoming 100: The project you are currently promoting, how did the idea for it come about?
Kabir: I'm promoting the "Please Don't Slit Ur Wrist" EP which came when I was drunk in the studio, saying random shit and that song came out LOL!
Upcoming 100: There are thousands of artists trying to do what you are doing, what do you think gives you an advantage to break into mainstream America?
Kabir: I target a niche audience so I'm not competing in a saturated market the way a lot of other artist do. I don't care if I break into the mainstream as long as people hear my music in an underground level and I make enough money to feed my daughter.
Upcoming 100: I've heard your latest music and it's amazing! I can definitely tell your sound has evolved over the past few years from previous songs we've heard from you online. What are your thoughts on the evolution of an artist and the evolution of music today?
Kabir: I evolved because I stopped being a fuck boy and started following my heart :O
Upcoming 100: Do you have other passions in life? Do you believe passion is an essential part of success?
Kabir: Video games, anime, fitness, MMA are my other passions. Passion is a piece to success but most of success is calculated chess moves and awareness of the truth. 99.9% of musicians will fail and it's best to have a backup plan and be smart about it.
Upcoming 100: With your current success and working with a renowned PR firm such as Starlight PR, What advice would you give to someone just starting out in his or her career who doesn't even have a studio to record but would love to do what you are doing now?
Kabir: I don't have any current success even with getting awareness. I haven't secured a cult following. Starlight PR is one of the many marketing services I use but I'm aware it doesn't guarantee success. For someone aspiring to do music I would say cut saturation by targeting a hidden niche and secure a foundation before you attempt to make commercial hits. I would also say expect to fail but if u didn't fail, be happy because 99.9% of people in artistic fields fail. Have a good backup plan. Be smart.
Upcoming 100: Where can potential fans find out more about you?
Kabir: I have no fans, my feelings are hurt. I just watch Naruto all day sad face. I go cry now kk :(.... just kidding. You can follow my social media "reallilsasuke" and find all my stuff... I wasn't kidding, my feelings are hurt no one likes me my music... kkk I love everyone. Have a good night signing off… Its young jasmine aka snow aka Kabir aka I have no fans :(
UPCOMING 100
01

Swalla

Jason Derulo Featuring Nicki Minaj & Ty Dolla $ign

02

Chained to the Rhythm

Katy Perry

03

04

05