Exclusive Interview with 2 Good Lo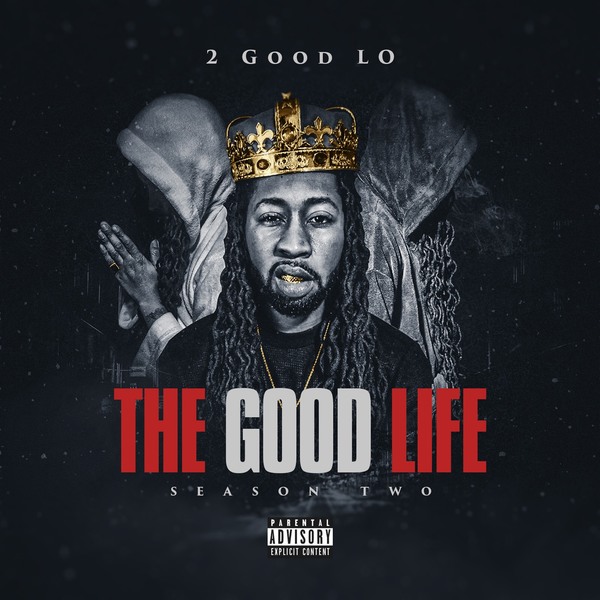 An exclusive interview with 2 Good Lo.
Upcoming 100: How long have you been in the music industry and has music always been a part of your life?
2 Good Lo: I started doing music back in 2008 or 2009, and since then I have released 9 mixtapes (3 in the last year). I would say music was first introduced to me as a young child in Church with my grandmother. She had us singing in the church choir, and I would occasionally play the drums when my uncle wasn't at church.
Upcoming 100: Was there a specific moment in your life where you thought, "music is what I want to do"?
2 Good Lo: I would say the specific moment in life where I thought "music is what I want to do " was on January 29,2017. That was my last day at my job of seven years. Without really any plan, I chose to quit to fully focus on music.
Upcoming 100: What inspires you (or your music)?
2 Good Lo: My music is inspired by life events, some of the many great artist before me, and my personal opinions and beliefs.
Upcoming 100: Who's on your iTunes playlist?'
2 Good Lo: My current iTunes playlist is pretty one sided. A lot of 2 Good LO lol, Kendrick Damn, Culture 2, UGK, E. Badu, Bob Marley, and a bunch of throwbacks.
Upcoming 100: The project you are currently promoting, how did the idea for it come about?
2 Good Lo: The idea for "The Good Life: Season 2" came from different personal experiences tied into one. I would describe it as the official introduction to my "2 Good" persona, since changing my name from B Low Key.
Upcoming 100: There are thousands of artists trying to do what you are doing, what do you think gives you an advantage to break into mainstream America?
2 Good Lo: I would say the time that I have spent studying the music industry (music/business), while concentrating on perfecting my craft gives me an advantage to break into mainstream America.
Upcoming 100: I've heard your latest music and it's amazing! I can definitely tell your sound has evolved over the past few years from previous songs we've heard from you online. What are your thoughts on the evolution of an artist and the evolution of music today?
2 Good Lo: The evolution of an artist is important because it's one of the major differences between being remembered as "good" or "great". Its directly correlated to the longevity of an artist career. Its the difference between who music stays around for a year or 2, compared to decades. The evolution of music has made it possible for anyone to create music and create a fan base through social media and many other apps.
Upcoming 100: Do you have other passions in life? Do you believe passion is an essential part of success?
2 Good Lo: For the later part of my life, every passion I've ever had has been overshadowed by music. I think passion is a very essential part of success, and I believe success is achieved through 1) Dream 2) Goals 3) Execution. "Dreams turn to reality through Execution of Goals". With that being said, you have to have passion for what you are doing to work your way to true success.
Upcoming 100: With your current success and working with a renowned PR firm such as Starlight PR, What advice would you give to someone just starting out in his or her career who doesn't even have a studio to record but would love to do what you are doing now?
2 Good Lo: For a person looking to get into music and never recorded a song, I would first ask them what they are looking to achieve through releasing music. Next, I would tell them to make plan for that music release, make a budget, then execute. I would mention to them the importance of having outside sources promoting and marketing your music and brand.
Upcoming 100: Where can potential fans find out more about you?
2 Good Lo: Potential fans can find out more about me on my website www.SplashCityEnt.com, it has all of my social media pages, mixtapes, music videos, everything 2 Good LO related.
UPCOMING 100
01

Swalla

Jason Derulo Featuring Nicki Minaj & Ty Dolla $ign

02

Chained to the Rhythm

Katy Perry

03

04

05