Exclusive Interview with Truez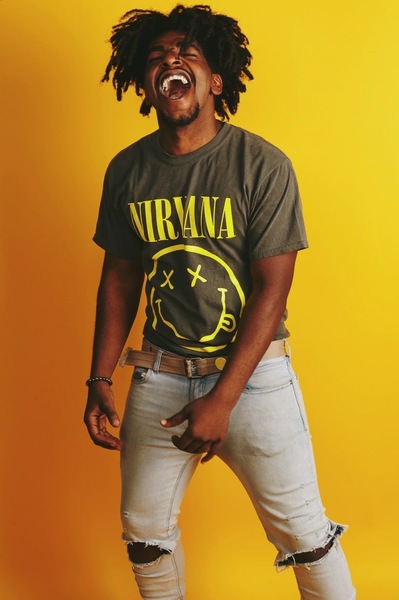 An exclusive interview with Truez
Upcoming 100: How long have you been in the music industry and has music always been a part of your life?
Truez: Music has played a major part in my life. I have been creating music since I was 13 years old. I would record on the dell computers in school and by tapping into the speaker, playing the instrumental off windows media. As far as being in the industry, I've been doing my thing for the last 5 years aside from a horrible 2016 when I went through a house fire which changed things dramatically.
Upcoming 100: Was there a specific moment in your life where you thought, "music is what I want to do"?
Truez: Not necessarily a particular moment, rather moments in general. Music is something I mastered but not the only thing I want to do.
Upcoming 100: What inspires you (or your music)?
Truez: People wanting to be inspired, inspires me. I take pride in being there for people, whether it's creatively through music or just there in the physical.
Upcoming 100: Who's on your iTunes playlist?'
Truez: Right now, on my iTunes playlist is a lot of Lenny Kravits and Kanye West, some Jay Z because you know he has tidal, and me off course. Oh! Also Kid Cudi!
Upcoming 100: The project you are currently promoting, how did the idea for it come about?
Truez: The idea came about around 2015 and at that time I did not have the content or the life experience that I needed to convey creatively. So as my life went through a few changes, that gave me the spark to actually form what it was that I needed to form.
Upcoming 100: There are thousands of artists trying to do what you are doing, what do you think gives you an advantage to break into mainstream America?
Truez: God gave us an incredible gift, and that is the gift of consciousness. My mind will get me so far in that sometimes it's scary. I have a big heart too. A lot of responsibilities and weight lie on my shoulders because of my position in my city and in my family. Therefore, whether its mainstream America or the UK, I'll be somewhere making a living doing what I love to do.
Upcoming 100: I've heard your latest music and it's amazing! I can definitely tell your sound has evolved over the past few years from previous songs we've heard from you online. What are your thoughts on the evolution of an artist and the evolution of music today?
Truez: Music is a reflects of times, as time changes so does the music. As I get older I change. As I get older, my outlook on life becomes more polished as does my sound. My job as an artist is to deliver everything that can see and that you can't see through music. Whether its personal stories or other people's stories or the streets. I'm going to narrate the best way I can in a manner that makes me unique and in a manner that makes me Truez
Upcoming 100: Do you have other passions in life? Do you believe passion is an essential part of success?
Truez: Passion is a huge part of success, before I kick the bucket I'm going to do some stand-up comedy and some acting. I've been writing short films, working my podcast, producing, teaching high school kids about life. That's where my passion lies outside of my music. Simply creating man.
Upcoming 100: With your current success and working with a renowned PR firm such as Starlight PR, What advice would you give to someone just starting out in his or her career who doesn't even have a studio to record but would love to do what you are doing now?
Truez: Everything starts in your mind; you must visualize everything before you even do it. That way when you doing it you look like a pro; you look good doing what you're doing. Visualize the attack, that's what they told the waterboy.
Upcoming 100: Where can potential fans find out more about you?
Truez: I'm definitely on iTunes right now, Spotify, iheart radio, Amazon, outside of that all of my social media's, Snapchat, Facebook, Instagram, YouTube, Soundcloud all has the handle @TruezNation.
UPCOMING 100
01

Swalla

Jason Derulo Featuring Nicki Minaj & Ty Dolla $ign

02

Chained to the Rhythm

Katy Perry

03

04

05