Exclusive Interview with Amira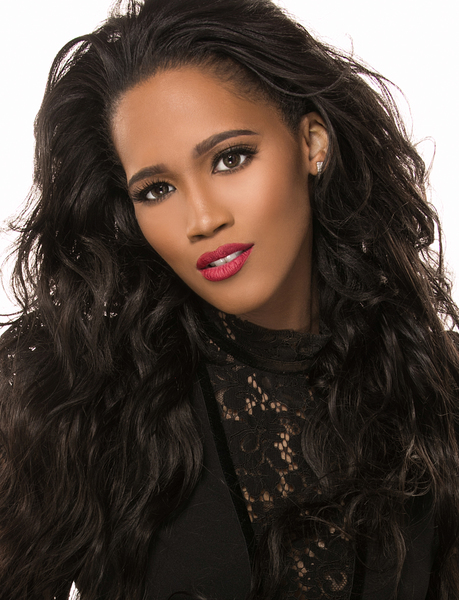 An exclusive interview with Amira
Upcoming 100: How long have you been in the music industry and has music always been a part of your life?
Amira: I've been actively pursuing a career in music for a little over 6 years now and, yes, singing has always been a part of my life. My mother and grandfather sang, so it was only a matter of time before I got bit by the singing bug.
Upcoming 100: Was there a specific moment in your life where you thought, "music is what I want to do"?
Amira: I was an extremely shy child, so, although I've always loved to sing, I never thought that singing would be my career because I didn't like being the center of attention. But, as I grew up, I started to realize that I didn't have to sing a song exactly like someone who's already established. I had to realize that people liked variety and that just because I didn't sing a song exactly like Christina Aguilera didn't mean that I couldn't sing and that people wouldn't want to listen to my music. Once I realized that, I was good to go. That was when I had my "music is what I want to do" moment.
Upcoming 100: What inspires you (or your music)?
Amira: This is going to sound cliche, but I would say life. All the things that I go through (and some of the things that I haven't gone through, but fear going through) influence me and my life, which means they influence my music.
Upcoming 100: Who's on your iTunes playlist?
Amira: My top 5 artists at the moment are: H.E.R., Tori Kelly, Jojo, James Arthur and Camila Cabello. At the moment, if any one of these artists (especially H.E.R.) comes on my playlist, I will NOT skip the song. My top 5 changes frequently, so this list is will more than likely change.
Upcoming 100: The project you are currently promoting, how did the idea for it come about?
Amira: Well, it's my first single, "Mathematics," and this is a long time coming. "Mathematics" is all about a breakup, but, instead of it being just your run of the mill breakup song, it's got this mathematical twist to it. Since there are quite a few mathematical terms, it makes you think of the relationship in a completely different light and I love that. I am also promoting the accompanying music video. It was my first video and I am 100% proud of it.
Upcoming 100: There are thousands of artists trying to do what you are doing, what do you think gives you an advantage to break into mainstream America?
Amira: I think my look and my sound make me stand out from everyone else. Everyone tells me that I look very innocent and sweet and there isn't a lot of mainstream artists who have a youthful look. All of the artists that I can think of are more focused on trying to make themselves look older, sexier and more mature. As for my voice, it's mine and no one can sing a song exactly like I can. Every singer sings differently, so I will continue to be the best me that I can be and I think that'll set me apart.
Upcoming 100: I've heard your latest music and it's amazing! I can definitely tell your sound has evolved over the past few years from previous songs we've heard from you online. What are your thoughts on the evolution of an artist and the evolution of music today?
Amira: I think that, as time goes by, everyone changes and, as people change, the things that they create change as well. It's a natural occurrence. With that being said, I'm glad that you can tell the difference in my music because it's proof of my growth. You don't just see it in my voice, but you probably also in my life and that's something that I'm very proud of.
Upcoming 100: Do you have other passions in life? Do you believe passion is an essential part of success?
Amira: Yes, I have another passion and it's writing. Not just songwriting, but journalism writing/journaling. Writing is a great way to release pent up emotion. Plus, a small (but LARGE) part of me loves the tapping sound that a computer keyboard makes while I type. Weird, I know, but it relaxes me. And I wholeheartedly believe that passion is an essential part of success. You'll work a million times harder for something that you're passionate about versus something that you're not passionate about. Besides love, I believe that passion is the best motivator.
Upcoming 100: With your current success and working with a renowned PR firm such as Starlight PR, What advice would you give to someone just starting out in his or her career who doesn't even have a studio to record but would love to do what you are doing now?
Amira: Be persistent and consistent. You might not have a recording studio or a renowned PR firm behind you, but what you do have is talent, so focus on that and all the other stuff will come with time. Also, don't focus so much on what you don't have because all that'll do is push you further and further away from your dream. You'll probably hear and ton of NOs, but keep going because you'll get there. It might take some time, but it'll happen. As someone who still struggles to follow this advice, I can tell you that the above will be extremely hard to do, but it can be done!
Upcoming 100: Where can potential fans find out more about you?
Amira: On my artist website and on my social media.
Artist website: www.AmirasMuzic.com
Twitter: www.Twitter.com/AmirasMuzic
Facebook: www.Facebook.com/AmirasMuzic
YouTube: www.YouTube.com/AmirasMuzic
Instagram: @AmirasMuzic
SoundCloud: www.SoundCloud.com/AmirasMuzic
Reverbnation: www.Reverbnation.com/AmiraMuzic
SnapChat: @AlwayzAmira
UPCOMING 100
01

Swalla

Jason Derulo Featuring Nicki Minaj & Ty Dolla $ign

02

Chained to the Rhythm

Katy Perry

03

04

05