Exclusive Interview with Asi Nicole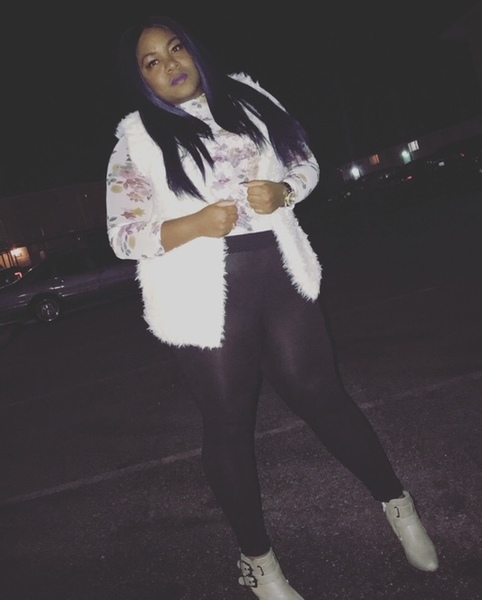 An exclusive interview with Asi Nicole
Upcoming 100: How long have you been in the music industry and has music always been a part of your life?
Asi Nicole: I have been in the music industry 11 years, but music has always been part of my life.
Upcoming 100: Was there a specific moment in your life where you thought, "music is what I want to do"?
Asi Nicole: Yes when I was 13, I did my first talent show and knew right then that this was my passion
Upcoming 100: What inspires you (or your music)?
Asi Nicole: What inspires me is my life… things that I go through daily it that I see.
Upcoming 100: Who's on your iTunes playlist?
Asi Nicole: Jcole, Cardi B, Big Sean , Young Thug, Migos
Upcoming 100: The project you are currently promoting, how did the idea for it come about?
Asi Nicole: Wonderland is literally just a one-word definition for me.
Upcoming 100: There are thousands of artists trying to do what you are doing, what do you think gives you an advantage to break into mainstream America?
Asi Nicole: I feel like what gives me an advantage is I'm actually talented. I am a versatile artist. I am not attempting to stay in one lane and I'm showing that it is ok to be yourself, being authentic is really limited .
Upcoming 100: I've heard your latest music and it's amazing! What are your thoughts on the evolution of an artist and the evolution of music today?
Asi Nicole: Growing into a woman is what helps define your sound.
Upcoming 100: Do you have other passions in life? Do you believe passion is an essential part of success?
Asi Nicole: Music is my number 1 passion. I like dance and art but this is number 1 for me.
Upcoming 100: With your current success and working with a renowned PR firm such as Starlight PR, What advice would you give to someone just starting out in his or her career who doesn't even have a studio to record but would love to do what you are doing now?
Asi Nicole: Honestly, I feel they have to realize if this is something they really want to do. I hustled my butt off to be able to have money for studio time. It's hard and I'm still at the bottom of the pyramid . They just have to be ambitious and determined.
Upcoming 100: Where can potential fans find out more about you?
Asi Nicole: Follow me on IG at @iamasinicole
or my twitter @iamasinicole My FB - Asi Nicole
UPCOMING 100
01

Swalla

Jason Derulo Featuring Nicki Minaj & Ty Dolla $ign

02

Chained to the Rhythm

Katy Perry

03

04

05