Exclusive Interview with Keed Tha Heater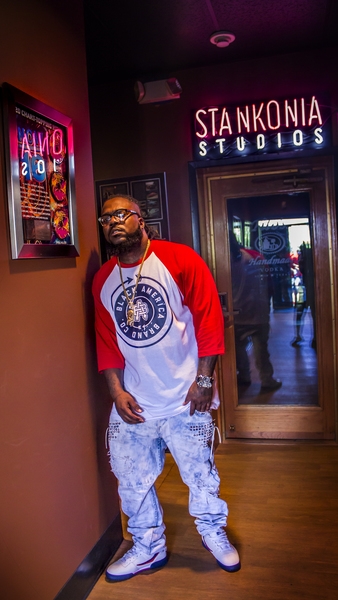 An exclusive interview with Keed Tha Heater
Upcoming 100: How long have you been in the music industry and has music always been a part of your life?
Keed Tha Heater: I wrote my first rhyme at 13, if we count from there I'd say I've been into music at least 20 years. And music has always been apart of my life since a kid watching Michael Jackson videos, listening to prince and trying to impersonate them.
Upcoming 100: Was there a specific moment in your life where you thought, "music is what I want to do"?
Keed Tha Heater: Ever since I've been doing music I felt like it was what I wanted to do, I feel like I naturally gravitated to it and it became apart of who I am.
Upcoming 100: What inspires you (or your music)?
Keed Tha Heater: Life inspires me, new Artis, my family, and my music being that good, inspires me to keep pushing because I have faith the right person will hear it one day and I take off.
Upcoming 100: Who's on your iTunes playlist?'
Keed Tha Heater: At this present moment, Kanye's new album, Pusha T's new album and Zaytoven's project . That's just currently seeing as music is released every Friday.
Upcoming 100: The project you are currently promoting, how did the idea for it come about?
Keed Tha Heater: I started a trilogy in 2011 and I believe the conception of my first child actually gave me the idea. So ultrasound came first in 2011, in 2012 contractions came, and 6 years later Birthmarkc was finally ready for the world.
Upcoming 100: There are thousands of artists trying to do what you are doing, what do you think gives you an advantage to break into mainstream America?
Keed Tha Heater: Honestly if I had that answer, I would of already broke into main stream, so I don't have the answer to that. But I pray that's time is finally coming around.
Upcoming 100: I've heard your latest music and it's amazing! I can definitely tell your sound has evolved over the past few years from previous songs we've heard from you online. What are your thoughts on the evolution of an artist and the evolution of music today?
Keed Tha Heater: I feel music is just that, it evolves like anything else. I don't dislike it, maybe some of it I don't get fully but it's not for me to understand it's for me to adapt to. So I would tell any artist out there don't get caught up in what yesterday used to be and just adapt to what today is.
Upcoming 100: Do you have other passions in life? Do you believe passion is an essential part of success?
Keed Tha Heater: No, I think my biggest passion is music. I love photography, and I wish that I explored that talent more, but I think passion is an ecclesiastical part of life, because if you don't breathe it you'll keep moving on to other things and not fully master and, jack of all trades master of none type. So be passionate about anything you want to do, it gives life purpose.
Upcoming 100: With your current success and working with a renowned PR firm such as Starlight PR, What advice would you give to someone just starting out in his or her career who doesn't even have a studio to record but would love to do what you are doing now?
Keed Tha Heater: FIND a studio to record lol because you have to put it out to the world, because you can't write the nicest shit and not put it out, because nobody will know... so get to work.
Upcoming 100: Where can potential fans find out more about you?
Keed Tha Heater:
Facebook - https://www.facebook.com/KEEDTHAHEATER
Instagram - https://www.instagram.com/keedthaheater_/
Twitter - https://twitter.com/Keed816
YouTube - https://www.youtube.com/user/KeedThaHeater
SoundCloud - https://soundcloud.com/KeedThaHeater
Make sure you all go purchase and stream the new album E16HT: BirthMarKc on all platforms.
UPCOMING 100
01

Swalla

Jason Derulo Featuring Nicki Minaj & Ty Dolla $ign

02

Chained to the Rhythm

Katy Perry

03

04

05