Exclusive Interview with TEACH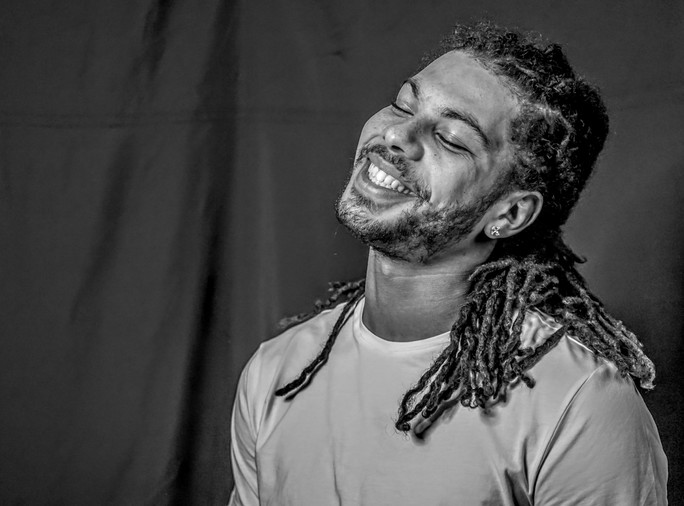 An exclusive interview with TEACH.
Upcoming 100: How long have you been in the music industry and has music always been a part of your life?
TEACH: Ive been in the music industry for about 7-8 years now. Its always been a big part of my life because I grew up around music, my dad being a artist as well. Growing up seeing him doing what he loved was a huge influence on me.
Upcoming 100: Was there a specific moment in your life where you thought, "music is what I want to do"?
TEACH: I would have to say when my brother got involved. He helped set direction on where this could go and saw the potential in me early enough to teach me some things through this journey.
Upcoming 100: What inspires you (or your music)?
TEACH: The things that inspires me is knowing that there is a light at the end of this tunnel for putting in so much work. I just want to continue to do more and create music and travel places hoping to inspire someone else to chase their dreams. When it comes to the music "sound" side, whatever I may be going through in my life at the time will also influence and inspire the direction I may want to go with my next track or song.
Upcoming 100: Who's on your iTunes playlist?'

TEACH: I have a lot of different artists and styles I Listen to. I could be feeling j Cole kendrick dizzy wright drake whoever one minute but the next I could play Radiohead Chevelle Slipknot Nirvana. It all depends on the mood im in and what im feeling at the time.
Upcoming 100: The project you are currently promoting, how did the idea for it come about?
TEACH: The idea of this project "Have a Good Day" came up by me creating this music like I've mentioned based off what it is I may be going through at the time so whether I've had a long stressful day or easygoing chill day, or if I went out and had a good time all of that is put into this project and inspiring the listener to that no matter how their day may of gone. At the end of the day, I hope they Have a Good Day.
Upcoming 100: There are thousands of artists trying to do what you are doing, what do you think gives you an advantage to break into mainstream America?
TEACH: What gives me the advantage is im not afraid to be myself. I create what I like to hear and im always growing and learning something new. That and I am also a skateboarder so that adds onto my niche. Fans enjoy skating with me too so its cool I can keep up with some of these guys.
Upcoming 100: I've heard your latest music and it's amazing! I can definitely tell your sound has evolved over the past few years from previous songs we've heard from you online. What are your thoughts on the evolution of an artist and the evolution of music today?
TEACH: Thank you I appreciate it, but I can say honestly whats dope about hip hop is there is such a huge difference in music. Sure in the 90's it was dope for what it was but just like how rock and roll became so big it had sub genre like acoustic, death metal , scream-o, all these different styles of rock now hip hop has grown so wide it now has sub genre. You couldn't put J Cole in the same category as yachty, so to speak. Theres beauty in that because now these are artists that have individual sounds. Even if one may not be my particular taste there is still something you can take back from that. I just listen, keep an open mind and just focus on my own growth.
Upcoming 100: Do you have other passions in life? Do you believe passion is an essential part of success?
TEACH: Besides the music, yes I do. I also am a skateboarder. I spent the last year of my life traveling California with a skateshop sponsor doing all sorts of events like competitions and even being the coach of the team.
I do believe passion is essential because if you don't have some sort of passion for it, it can be easy to throw in the towel and say this is it! But you have to keep strong. You have to keep focused not every artist will blow up as a overnight sensation. You have to understand those are lotto winners. You cant let that distract you from the over all mission. I've sacrificed so much time making this work. Thanks to passion I have a whole lot more fight left in me.
Upcoming 100: With your current success and working with a renowned PR firm such as Starlight PR, What advice would you give to someone just starting out in his or her career who doesn't even have a studio to record but would love to do what you are doing now?
TEACH: I would tell them to "Make it work." You have to start somewhere I didn't get to where im at today overnight and nowhere close to that. This has been years of growth and understanding and figuring out what works best for me as a artist. Going through ups downs trial and tribulation. But life continues. It only keeps going so we have to despite what we go through you have to "make it work." Start somewhere. Create a plan take notes don't be afraid to be wrong.
Upcoming 100: Where can potential fans find out more about you?
TEACH: You can find me on:
Instagram - https://www.instagram.com/tizzyteachdf/
Twitter - https://twitter.com/tizzyteach
Facebook - https://www.facebook.com/TizzyTeachDF/
UPCOMING 100
01

Swalla

Jason Derulo Featuring Nicki Minaj & Ty Dolla $ign

02

Chained to the Rhythm

Katy Perry

03

04

05