Exclusive Interview with E. Morgan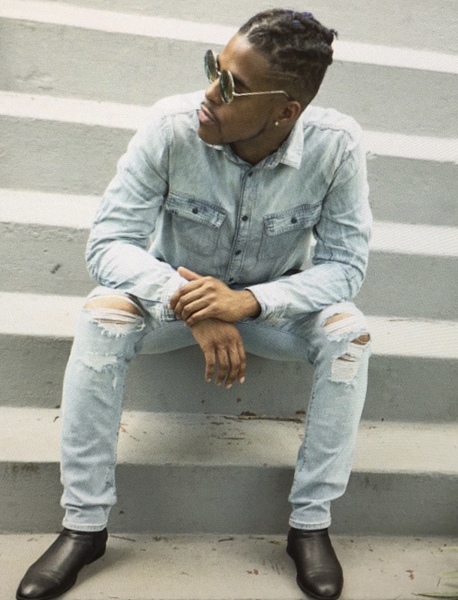 An exclusive interview with E. Morgan
Upcoming 100: How long have you been in the music industry and has music always been a part of your life?
E. Morgan: I would say that I have been a part of the music industry since the age of seven. Even before that I started singing in church at the age 5 with my God-Father singing "Eyes on the Sparrow". It has always been a part of my life, I remember being a little boy in school singing my sentences.
Upcoming 100: Was there a specific moment in your life where you thought, "music is what I want to do"?
E. Morgan: I remember this day like it was yesterday. I started working at this preschool seminary as a Recreational Instructor and I would get in trouble a lot because they would say you were on your phone too much. Little did they know I was coming up with melodies and lyrics becoming the songwriter I am now. After working there for 3 short months, I decided to take music an extra step and pursue it as a career at Chowan University.
Upcoming 100: What inspires you (or your music)?
E. Morgan: The best inspiration for my music is love. I love hard and I been through a lot of relationship issues and being able to release that emotion into a song that can let a listener know that they not alone.
Upcoming 100: Who's on your iTunes playlist?'
E. Morgan: Well Chris Brown of course. I knew his entire 45 songs in like 3 days. But I do listen to ShawnMendes, Ed Sheeran, Missy Elliot under construction has been my hitter for the week though. I had to really take it back.
Upcoming 100: The project you are currently promoting, how did the idea for it come about?
E. Morgan: FYO which means Forget Your Opinion is my new POP single that is out now. This song came about because I was so tired of hearing different opinions/ fears on what I should do in my life. So, I wrote this song to let them know FYO my belief is my validation for my life.
Upcoming 100: There are thousands of artists trying to do what you are doing, what do you think gives you an advantage to break into mainstream America?
E. Morgan: I believe that I bring a new element to the industry but still relevant today. Starting in gospel, then going to school to do classical and opera now in the world of R&B/Pop gives me that well rounded experience to give peoplesomething they never heard before.
Upcoming 100: I've heard your latest music and it's amazing! I can definitely tell your sound has evolved over the past few years from previous songs we've heard from you online. What are your thoughts on the evolution of an artist and the evolution of music today?
E. Morgan: I believe once an artist finds their sound, confidence, and freedom to just be them is when your true artistry sets in. I believe music today is on another wave. Different because of course technology is advancing so much. Makes it easier for people to break through.
Upcoming 100: Do you have other passions in life? Do you believe passion is an essential part of success?
E. Morgan: I do have other passion in my life, but they all still center around the music industry. I'm just a man of many hats. I have my own vocal coaching practice called E. Morgan Music where I help other vocalist enhance their overall musicianship and voice. But If not an artist, I can see myself being a vocal coach or songwriter.
Upcoming 100: With your current success and working with a renowned PR firm such as Starlight PR, What advice would you give to someone just starting out in his or her career who doesn't even have a studio to record but would love to do what you are doing now?
E. Morgan: I would encourage them to step out and do what you believe, FYO, you don't need any validation, JUST DO IT! Just make sure when you are, always do it with an end mean in mind. Meaning, plan out, and fully execute that plan. Remember the world is made up of many streets, avenues, roads, circles, drives, parkway, and more but its multiples ways to get to the same destination. Persevere through it all!
Upcoming 100: Where can potential fans find out more about you?
E. Morgan: If you want to find out more about me, my life, my music please visit my website at http://www.emorganmusic.com or any social media outlet @emorganmusic.
UPCOMING 100
01

Swalla

Jason Derulo Featuring Nicki Minaj & Ty Dolla $ign

02

Chained to the Rhythm

Katy Perry

03

04

05