Exclusive Interview with Don Elway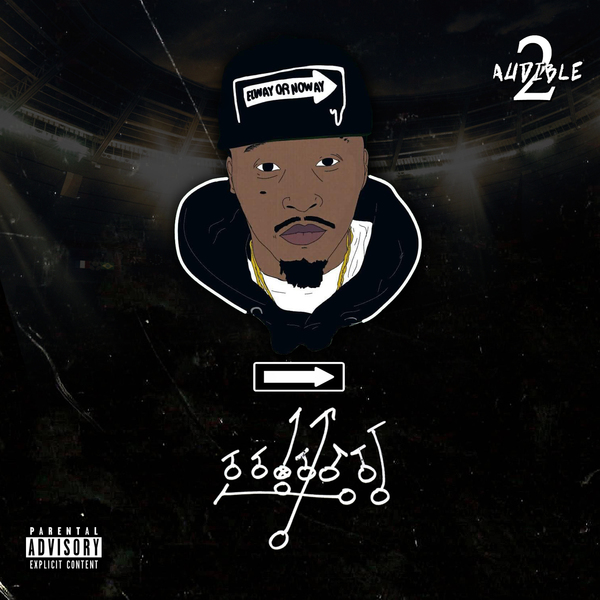 An exclusive interview with Don Elway.
Upcoming 100: How long have you been in the music industry and has music always been a part of your life?
Don Elway: I've been writing since I was about 8-9 years old. But recording and performing since like 11/12. Yea, you can say I've always wanted this.
Upcoming 100: Was there a specific moment in your life where you thought, "music is what I want to do"?
Don Elway: Yea, when I wrote my first rap (8-9 years old)
Upcoming 100: What inspires you (or your music)?
Don Elway: Greatness; the greats before me, and the opportunity for me to be great/greater
Upcoming 100: Who's on your iTunes playlist?'
Don Elway: 2pac, Nas' New Album, Jay Rocks new album, Kanye (old and new) Kendrick Lamar (old and new) J Cole, Erykah Badu, Jhene Akio, the list goes on...
Upcoming 100: The project you are currently promoting, how did the idea for it come about?
Don Elway: It's called the "Audible 2", a sequel to my last project. I'm "Don Elway" (the quarterback, so it's a play call) and "Audible" also means "Able to be heard"
Upcoming 100: There are thousands of artists trying to do what you are doing, what do you think gives you an advantage to break into mainstream America?
Don Elway: Being that I come from an untapped reservoir of artists/talents in San Diego, I feel once I open the gates , people will come to my city like the gold rush... a New California Rush.
Upcoming 100: I've heard your latest music and it's amazing! I can definitely tell your sound has evolved over the past few years from previous songs we've heard from you online. What are your thoughts on the evolution of an artist and the evolution of music today?
Don Elway: I feel you gotta be subject to change and growth and willing to go your own path with the music. Push yourself to make something new, as apposed to piggy backing on someone's else's creations.
Upcoming 100: Do you have other passions in life? Do you believe passion is an essential part of success?
Don Elway: Taking care of my family, educating my listeners. I used to want to be in the NBA prior to rapping LOL. But I think passion is the foundation of success.
Upcoming 100: With your current success and working with a renowned PR firm such as Starlight PR, What advice would you give to someone just starting out in his or her career who doesn't even have a studio to record but would love to do what you are doing now?
Don Elway: Work smarter , not harder. Invest in yourself but make sure you know what you're investing in, and try to map out the outcome. Because it's tricky LOL. And whether you're singing, rapping or whatever, make sure you're having fun. If you're having fun, the listener has a better chance of having fun too.
Upcoming 100: Where can potential fans find out more about you?
Don Elway: Follow me on Twitter/ IG/ Snapchat @Don_Elway.
And at : http://ympmusicpromo.com/105-3-elway-radio.html
UPCOMING 100
01

Swalla

Jason Derulo Featuring Nicki Minaj & Ty Dolla $ign

02

Chained to the Rhythm

Katy Perry

03

04

05