Exclusive Interview with Zenden Lavon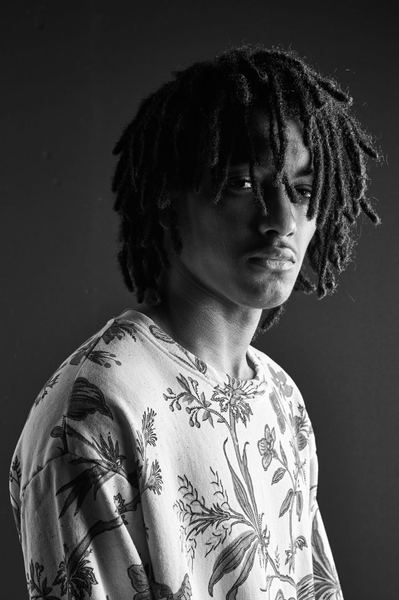 An exclusive interview with Zenden Lavon.
Upcoming 100: How long have you been in the music industry and has music always been a part of your life?
Zenden Lavon: I've been the music industry OFFICIALLY for about 2 years now but I've been making music since I was 13. Music has definitely always been a part of my life from my mom singing to me when I was I younger to my dad playing classic soul and rnb in the car. It has always been subconsciously my life calling.
Upcoming 100: Was there a specific moment in your life where you thought, "music is what I want to do"?
Zenden Lavon: I think the moment I listened to my first mixtape (14 years old) after working really hard on creating a sonically pleasing project and the satisfaction I got from that experience was definitely the moment that started it all.
Upcoming 100: What inspires you (or your music)?
Zenden Lavon: I'd say just listening to other unique and interesting music inspires me to make my own music. I try listening to jazz, alternative rock, Hungarian rock, Turkish rnb, Japanese hip hop and it all really inspires me to create music for my own records.
Upcoming 100: Who's on your iTunes playlist?'
Zenden Lavon: Right now my iTunes playlists has Juice Wrld, Denzel Curry, Terrace Martin, Jay Rock and Chris Brown. There are a few more but those are the main artists.
Upcoming 100: The project you are currently promoting, how did the idea for it come about?
Zenden Lavon: The idea for my latest album, Be, Vol. 1 is something I actually wanted to do since I decided to start making my own music and since the concept is so introspective it was pretty easy for me to actually formulate the topics I wanted to cover on the project.
Upcoming 100: here are thousands of artists trying to do what you are doing, what do you think gives you an advantage to break into mainstream America?
Zenden Lavon: I think the amount of musical and social consciousness that I have when I make music is definitely what sets me apart ESPECIALLY at my age. I also think my experience living abroad will definitely help me increase my musical sound and experience for sure.
Upcoming 100: I've heard your latest music and it's amazing! I can definitely tell your sound has evolved over the past few years from previous songs we've heard from you online. What are your thoughts on the evolution of an artist and the evolution of music today?
Zenden Lavon: I don't actually think the state of music is that bad right now. I think Hip Hop is becoming a little too formulated and has become less about the artistry and more on what is gonna sell the most but I think there are definitely a good amount of artists pushing the culture in the right direction and that is essentially going to last once all the clout chasing passes over.
Upcoming 100: Do you have other passions in life? Do you believe passion is an essential part of success?
Zenden Lavon: Yeah I'm actually trying to get in to fashion and clothing a little more and also trying to work on scoring films. I think passion is what makes whatever you do enjoyable AND catalysis creativity and genius. I think specifically in music, you can tell the difference between artists with genuine passion for the music and those who are passionate about the money.
Upcoming 100: With your current success and working with a renowned PR firm such as Starlight PR, What advice would you give to someone just starting out in his or her career who doesn't even have a studio to record but would love to do what you are doing now?
Zenden Lavon: I would say that in this day and age, nobody needs an actual studio anymore because almost everything can be bought and taught by yourself in your room like I did. If you have the passion you'll find a way to make it happen.
Upcoming 100: Where can potential fans find out more about you?
Zenden Lavon: Everyone can find me on instagram at Zenden.Lavon or twitter, facebook, and Youtube at Zenden Lavon. All my music is on Spotify, Apple Music, Tidal, etc.
UPCOMING 100
01

Swalla

Jason Derulo Featuring Nicki Minaj & Ty Dolla $ign

02

Chained to the Rhythm

Katy Perry

03

04

05