Exclusive Interview with Cesare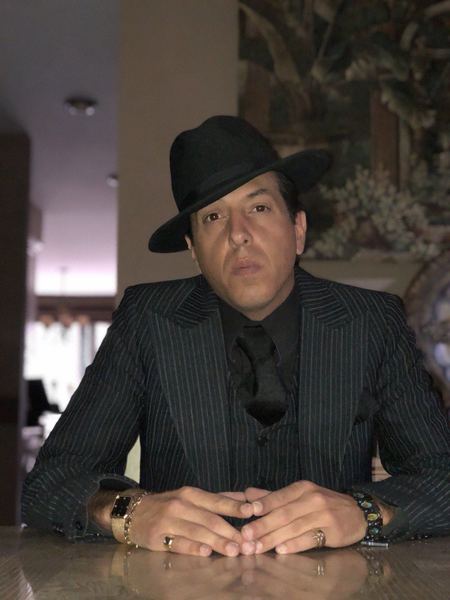 An exclusive interview with Cesare.
Upcoming 100: How long have you been in the music industry and has music always been a part of your life?
Cesare: I've been in the music industry for about 10 years. Yes, music has always been a part of my life since I was 5 years old.
Upcoming 100: Was there a specific moment in your life where you thought, "music is what I want to do"?
Cesare: I always loved to make music, play music, listen to music, and write music since I was a kid. I don't think there was a specific moment in my life when I thought music is what I want to do. I think more so music has always been a part of my life and my passion. The more I pursued it the more I wanted more and more. And I haven't stopped making music since I started.
Upcoming 100: What inspires you (or your music)?
Cesare: Everything. Life inspires me. Happiness, sadness, love, experiences, traveling the world & seeing different places. Meeting new people… Music is my way to vent and escape. I'm an artist and I portray what I've learned & experienced in my life through music. Other artists also inspire me as well.
Upcoming 100: Who's on your iTunes playlist?'
Cesare: At the moment … Jeezy, Payroll Giovanni, Peezy, Jay-Z, C-Murder, Geto Boys, Scarface, Dmx, Kanye West, Philthy Rich, Mayaeni, Vito Lays, Helluva & of course myself, just to name a few.
Upcoming 100: The project you are currently promoting, how did the idea for it come about?
Cesare: I was in album mode, getting beats here and there & recording a bunch of songs. As I was recording the songs, I noticed a theme started coming out. It wasn't until I was in the studio doing the intro "St Francis of Assisi" and outro "Uomo D'Onore" that I came up with the idea of calling the album "Capo Di Tutti i Capi". A few days prior, I recorded a song produced by Helluva "Una Cosa Di Famiglia" featuring Payroll Giovanni & S.A. Calle Inmortal which has a sample of The Godfather theme, the first single I put out. It all came together at that session, everything clicked and it made sense. The songs I was recording at the time, I'm talking about the Italian lifestyle and gangster life. The intro and outro are very authentic; it can't get any more real than the way I put it out. "Capo Di Tutti i Capi" fit perfectly with the whole body of work I was creating.
Upcoming 100: There are thousands of artists trying to do what you are doing, what do you think gives you an advantage to break into mainstream America?
Cesare: Simply just being myself. I'm 100% Italian. In my music I rap in both English and Italian. Not many artists do that. The music I make is the truth about how life really is. I bring an authenticity and reality to the game that most other rappers fabricate about. I'm telling you firsthand how it really is when it comes to that Italian gangster shit.
Upcoming 100: I've heard your latest music and it's amazing! I can definitely tell your sound has evolved over the past few years from previous songs we've heard from you online. What are your thoughts on the evolution of an artist and the evolution of music today?
Cesare: I believe as the artist grows as a person, the music will grow along as well. Everyone evolves at their own pace. You can't always stay the same. You have to continually learn, grow, mature and become the best version of yourself. As you do, your music will present the evolution of you as a person.
As far as the evolution of music (rap/hip hop) today, I believe it's going backwards. I believe there are a lot of lost people out there. A lot of music about doing drugs, mumble music and music with no meaning… A lot of this new shit has lost a message. It doesn't have any substance to it. The kids are listening to it and then emulating what they hear and see. I think in a few years we are going to have a big problem with a bunch of these kids once they become adults. I'm from the era of when rappers talked about how they got in the game to get what they can and get out for a better life. Progress forward…
Nowadays, I think all these new cats are the guys who were buying the drugs they were selling. In my era, they were the dealers while in today's music, they are the users. Hence, why I said going backwards. But don't get me wrong though, there are still a lot of artists who are still holding it down, lyrically, with messages and meaning in their music these days. It's that new shit that needs to be corrected, if you ask me. They sound pretty fucking dumb to me.
Upcoming 100: Do you have other passions in life? Do you believe passion is an essential part of success?
Cesare: Yeah, I'm passionate about travelling. I love to see the world. I travel a lot. Calcio (soccer) I've been playing since I was 3. I still play to this day. It's my favorite sport in the world. From the ages of 18-21, I played in the junior world cup, Gothia Cup in Sweden. It's the biggest youth cup in the world.
And just living… Life is a gift and just being alive is a blessing so I'm passionate about just being alive every day.
Yes! Of course it is! If you're passionate about what you love and what you do, your chances of success are a million times higher. Passion is a driving force for whatever it is you're passionate about. It's your driving factor, your motivation to keep going, getting better & doing what you love. Without passion, your efforts will probably just be average. And average isn't going to bring about success.
Upcoming 100: With your current success and working with a renowned PR firm such as Starlight PR, what advice would you give to someone just starting out in his or her career who doesn't even have a studio to record but would love to do what you are doing now?
Cesare: Never give up. Always follow your dreams. If there's a will there's a way. Someone who really wants to do something will find a way to get it done no matter the situation. That's what separates the winners from the losers -- The willpower to overcome any obstacle. Stay true to yourself & your craft. Network in your city, locally. Do a lot of shows no matter how big or small. That's where you'll meet a lot of the right people you need to get to the next step --producers, artists, managers, studio owners etc. You have to start somewhere that's a great place. Build it from the ground up. The things you'll learn through the experiences and journey along the way can't be taught. The knowledge you'll gain will be a blessing.
Upcoming 100: Where can potential fans find out more about you?
Cesare:
Instagram: Cesare_10
Facebook: CesareCapo10
Twitter: CesareCapo10
Spotify: Cesare
Apple Music: Cesare
SoundCloud: Cesare
Tidal: Cesare
http://www.cesarecapo.com
UPCOMING 100
01

Swalla

Jason Derulo Featuring Nicki Minaj & Ty Dolla $ign

02

Chained to the Rhythm

Katy Perry

03

04

05