Exclusive Interview with Heartbreak Kidd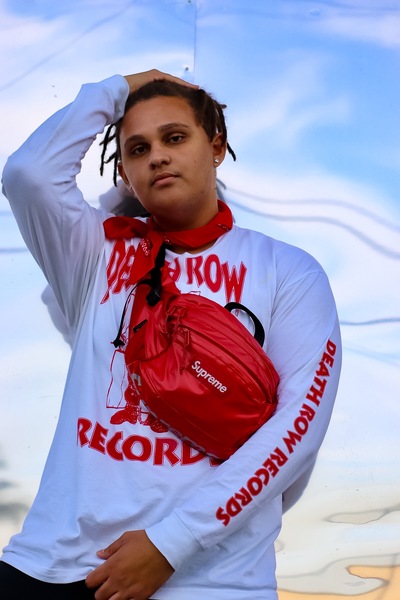 An exclusive interview with Heartbreak Kidd.
Upcoming 100: How long have you been in the music industry and has music always been a part of your life?
Heartbreak Kidd: Yes I've always loved music and been interested in how it was created and how vast it is. I've been in the industry about 2 years. I started taking it seriously around the end of 2016!
Upcoming 100: Was there a specific moment in your life where you thought, "music is what I want to do"?
Heartbreak Kidd: Yes, when I moved out to LA I began to be around a lot of musicians, producers, artists, etc. I began to realize that this way of life is the only one I love and can see myself doing for the rest of my life. At this point, I knew music was the direction I wanted to go in. It never gets old. It helps others escape to another world or mindset/mood.
Upcoming 100: What inspires you (or your music)?
Heartbreak Kidd: Real life experiences from seeing and interacting with people around me, the things I've seen in such a short amount of time. I'm inspired by the fans who have told me that my music has changed their outlook on life and got them through tough times. That's the most rewarding feeling.
Upcoming 100: Who's on your iTunes playlist?'
Heartbreak Kidd: So many artists! But what I have on repeat is XXXTentacion, Juice WRLD, Trippie Redd, Lil Uzi Vert, The Weeknd, Chris Brown, August Alsina, Michael Jackson, Soundgarden, Weezer, and of course myself, Heartbreak Kidd!
Upcoming 100: The project you are currently promoting, how did the idea for it come about?
Heartbreak Kidd: My first EP "XOXO" drops October 5th. It came about quick once I had discovered what direction I want my music to go into. My new sound is a fusion of dark R&B and hip hop with pop, with powerful lyrics that the fans really connect to. It is a collection of all my thoughts and personal feelings and emotions.
Upcoming 100: There are thousands of artists trying to do what you are doing, what do you think gives you an advantage to break into mainstream America?
Heartbreak Kidd: A lot of artists either try too hard to be like the next big artist and end up falling into the crowd/trend. I just be myself and let my style and influence guide me in music, fashion, art, etc… and people rock with me for that!
Upcoming 100: I've heard your latest music and it's amazing! I can definitely tell your sound has evolved over the past few years from previous songs we've heard from you online. What are your thoughts on the evolution of an artist and the evolution of music today?
Heartbreak Kidd: Thank you! And yes we are all growing and learning and developing, refining our sounds (if you are a good artist) and finding what sounds best. A smart artist really takes time to analyze the direction the music is going in and improve in areas where it needs help, whether it's cadence, lyrics, flow etc. I feel like since the first track that I posted, I have improved and become a much more evolved version of myself.
Upcoming 100: Do you have other passions in life? Do you believe passion is an essential part of success?
Heartbreak Kidd: I have a passion to win a Grammy. I have a passion to go down in history as one of the greatest artists of not only our generation but of all time. I strive to be the best version of myself and learn something new every day. Having a passion is essential to be successful. If you have no drive or passion, there is no incentive to succeed and be the best.
Upcoming 100: With your current success and working with a renowned PR firm such as Starlight PR, What advice would you give to someone just starting out in his or her career who doesn't even have a studio to record but would love to do what you are doing now?
Heartbreak Kidd: I would say if this is your true calling, take every opportunity you get to record, interact and talk with other artists, producers, engineers, managers, and influencers. Branch out and use all available resources to start your career no matter how small. I started off recording in my room and I've gotten to this point!
Upcoming 100: Where can potential fans find out more about you?
Heartbreak Kidd: They can find me on Instagram at heartbreakkidd4l, and also on Twitter at thelouisgardner. My Soundcloud is heartbreakkidd4l. My music can be found on all platforms under my name Heartbreak Kidd. Go cop WAVERIDIN out now on all platforms and my debut EP XOXO dropping on October 5th. 4L
UPCOMING 100
01

Swalla

Jason Derulo Featuring Nicki Minaj & Ty Dolla $ign

02

Chained to the Rhythm

Katy Perry

03

04

05