Exclusive Interview with D1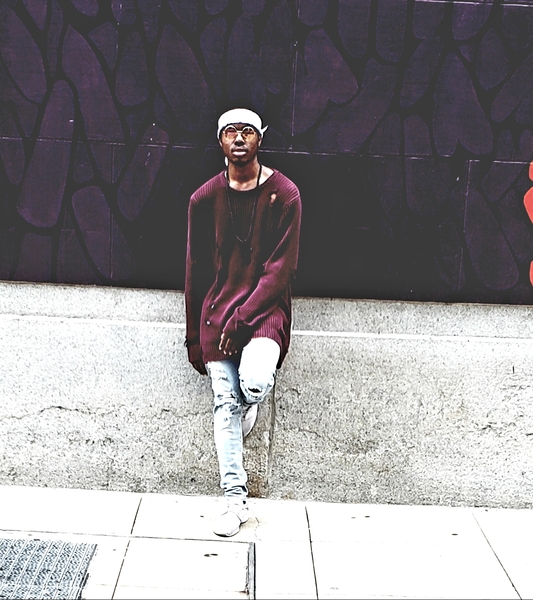 An exclusive interview with D1.
Upcoming 100: How long have you been in the music industry and has music always been a part of your life?
D1: I have been is the music industry for about 2 years now. Music has always been a part of my life ever since I was about 3 years old. My family would always play early 90s to early 2000s music every time they would get ready to leave the house. I remember when I would record music on a flip phone just to listen to or sing over every time I walked to school when I was a kid.
Upcoming 100: Was there a specific moment in your life where you thought, "music is what I want to do"?
D1: During my freshman year in college, I was failing all my math and physics classes. Like, failing really bad no matter how much tutoring I did. I came to wonder if I wanted to be in the major I was in, which was engineering. After days and days of pondering over it, I came to the conclusion that music is something that I've been doing my whole life, so that is what my career is going to involve.
Upcoming 100: What inspires you (or your music)?
D1: What inspires me is seeing all the hip hop performances on T.V and knowing that I have people that look up to me and counting on me to make it in the industry. Kendrick Lamar and knowing how far I can go also inspire me. Life in general inspires most of my music.
Upcoming 100: Who's on your iTunes playlist?'
D1: A variety of people is on my playlist. T.I, Kendrick Lamar, Meek Mill, Cardi B, Chance the Rapper, Lil Baby, Gunna, Lil Wayne, J Cole, Chris Brown, Michael Jackson and tons more.
Upcoming 100: The project you are currently promoting, how did the idea for it come about?
D1: This project didn't come to me. It was just one of those things where I was making the song and it sounded good, so why not just release it to the public. I made it so it will be fun for everyone, while keeping the inspiration in the lyrics I spit.
Upcoming 100: There are thousands of artists trying to do what you are doing, what do you think gives you an advantage to break into mainstream America?
D1: My drive, my passion and my undying will to never give up is what gives me the advantage. One thing about me is that I will never give up any beliefs or goals that I am strongly passionate about. I don't care how much I have to overcome, I will get what I want.
Upcoming 100: I've heard your latest music and it's amazing! I can definitely tell your sound has evolved over the past few years from previous songs we've heard from you online. What are your thoughts on the evolution of an artist and the evolution of music today?
D1: I say that the environment of music is constantly growing and changing in ways we probably never expect. As artists, we have to keep adapting to the ever changing environment and also know how to stand out to make the impact we desire.
Upcoming 100: Do you have other passions in life? Do you believe passion is an essential part of success?
D1: Yes I do! I have a passion for acting, songwriting, producing and dancing. These are some of the things that I've been wanting to do for a very long time professionally. Without passion, you can never be truly successful in anything you do.
Upcoming 100: With your current success and working with a renowned PR firm such as Starlight PR, What advice would you give to someone just starting out in his or her career who doesn't even have a studio to record but would love to do what you are doing now?
D1: Don't be afraid of the things that make you nervous. The things that make you nervous are the things that make you a better artist.
Upcoming 100: Where can potential fans find out more about you?
D1: People can find me on Instagram @dmwall3 and on Twitter @dmwall3 for all updates on my career( New music on the way!)
UPCOMING 100
01

Swalla

Jason Derulo Featuring Nicki Minaj & Ty Dolla $ign

02

Chained to the Rhythm

Katy Perry

03

04

05