Exclusive Interview with YS Lou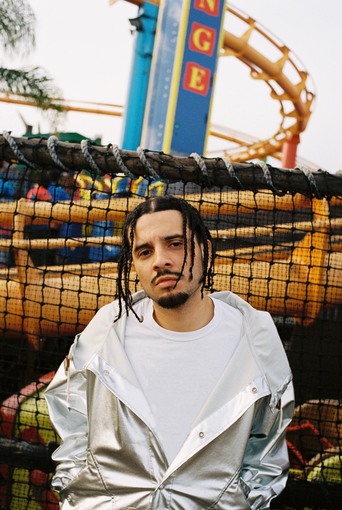 An exclusive interview with YS Lou.
Upcoming 100: How long have you been in the music industry and has music always been a part of your life?
YS Lou: I've been in the music industry about 8 years now in some way, as a producer, instrumentalist and vocalist. I've been into music as long as I can remember. My mom got me into piano classes as soon as possible and ever since then I've been 100% about the music.
Upcoming 100: Was there a specific moment in your life where you thought, "music is what I want to do"?
YS Lou: Yeah! I remember when I was like 8 years old, I must have seen 2pac and Dre and California Lov. I fell in love with that video and ever since then I told myself I need to see myself up on that stage!
Upcoming 100: What inspires you (or your music)?
YS Lou: My family, God, other artists that I look up to that are doing things I'd like to be doing
Upcoming 100: Who's on your iTunes playlist?
YS Lou: Tyler the creator, Travis Scott, Kids See Ghosts, Metro Boomin, Lil Wayne
Upcoming 100: The project you are currently promoting, how did the idea for it come about?
YS Lou: I can be closed off when I'm working on a project or something creative. I shut myself out so I can really focus and the words "out of reach" kind of just really shaped that for me when I was trying to name the project. So I guess in a way, the project shows what I've done while I've been in this hyperbolic time chamber.
Upcoming 100: There are thousands of artists trying to do what you are doing, what do you think gives you an advantage to break into mainstream America?
YS Lou: I think my focus and hard work are what defines me. I'm willing to put my blood, sweat and tears for my project… everything I've gone through to get here to keep climbing and reaching my goals. I stay in my lane and try to challenge myself as much as possible.
Upcoming 100: I've heard your latest music and it's amazing! I can definitely tell your sound has evolved over the past few years from previous songs we've heard from you online. What are your thoughts on the evolution of an artist and the evolution of music today?
YS Lou: I think artists, now more than ever, have to really pay attention to honing their craft and just making as much content as possible so it can reflect them as artists. With so much music out there, you really have to be original in your sound and brand to really get to hone your skills.
Upcoming 100: Do you have other passions in life? Do you believe passion is an essential part of success?
YS Lou: My family is my passion. Other than that, music is right up there. I have hobbies definitely, but nothing that I would chase 100% other than those two things.
Upcoming 100: With your current success and working with a renowned PR firm such as Starlight PR, What advice would you give to someone just starting out in his or her career who doesn't even have a studio to record but would love to do what you are doing now?
YS Lou: I would say to just start in whatever way you can and whatever tools you have. Just start making music. I started in a room with a keyboard and an iPhone. There are so many tools to succeed, you just got to take them. Don't listen to the negativity and create for yourself.
Upcoming 100: Where can potential fans find out more about you?
YS Lou: My Instagram and Twitter is @YSLou_
My music is on http://SoundCloud.com/yslou and my YouTube channel is http://YouTube.com/yslou
UPCOMING 100
01

Swalla

Jason Derulo Featuring Nicki Minaj & Ty Dolla $ign

02

Chained to the Rhythm

Katy Perry

03

04

05