Exclusive Interview with Gameboi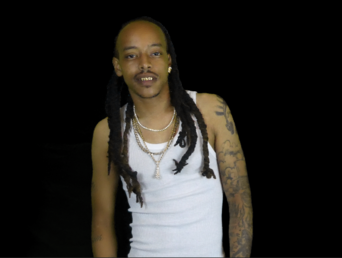 An exclusive interview with Gameboi.
Upcoming 100: How long have you been in the music industry and has music always been a part of your life?
Gameboi: I have been affiliated with the music industry since 9 years of age, going on 17 years now. Music has always been a part of me.
Upcoming 100: Was there a specific moment in your life where you thought, "music is what I want to do"?
Gameboi: Performing at loma linda hospital and bringing smiles to sick kids' and families' faces assured me that with the help of God, music is my calling.
Upcoming 100: What inspires you (or your music)?
Gameboi: I am inspired by my struggles. I am inspired by good vibes. I'm inspired by my growth and experiences.

Upcoming 100: Who's on your iTunes playlist?'
Gameboi: Aside for myself, my iTunes playlist has Tupac, Lilboosie, Snoopdogg, Twista, Lyfe and E40.
Upcoming 100: The project you are currently promoting, how did the idea for it come about?
Gameboi: My current project is based on a popular social app and the song's purpose is to love life love, yourself and others, displaying that special someone to the world.

Upcoming 100: There are thousands of artists trying to do what you are doing, what do you think gives you an advantage to break into mainstream America?
Gameboi: I believe my advantages to breaking into mainstream America is my personality, my image, my sound and originality.
Upcoming 100: I've heard your latest music and it's amazing! I can definitely tell your sound has evolved over the past few years from previous songs we've heard from you online. What are your thoughts on the evolution of an artist and the evolution of music today?
Gameboi: The evolution of an artist is based on the determination of the number of years of practicing his or her craft, learning while in the recording booth and creating greater music over time. And music today is changing rapidly with new styles to flock onto weekly. I believe that staying relevant is important. Every artist should keep up with the sound of the time but remain original.
Upcoming 100: Do you have other passions in life? Do you believe passion is an essential part of success?
Gameboi: Music is my passion. I love to create music. I love to learn the business daily. I have made music my only passion to ensure the greatest outcome in my career and passion is most important when you have genuine commitment. Your dreams are more in arm's reach.
Upcoming 100: With your current success and working with a renowned PR firm such as Starlight PR, What advice would you give to someone just starting out in his or her career who doesn't even have a studio to record but would love to do what you are doing now?
Gameboi: To all upcoming artists, I will just say write great songs, rehearse them, and do it again in that order. In time, you will find yourself in a great studio recording your first record. Get familiar with the industry and put your time and work in it. Nothing is handed to you but with improved skills and continuous practice, you will find that the career you've dreamed of is just right in front of you.
Upcoming 100: Where can potential fans find out more about you?
Gameboi: To keep up with my music and career, search for Gameboi gb on all social/internet platforms.
UPCOMING 100
01

Swalla

Jason Derulo Featuring Nicki Minaj & Ty Dolla $ign

02

Chained to the Rhythm

Katy Perry

03

04

05