Exclusive Interview with Keithian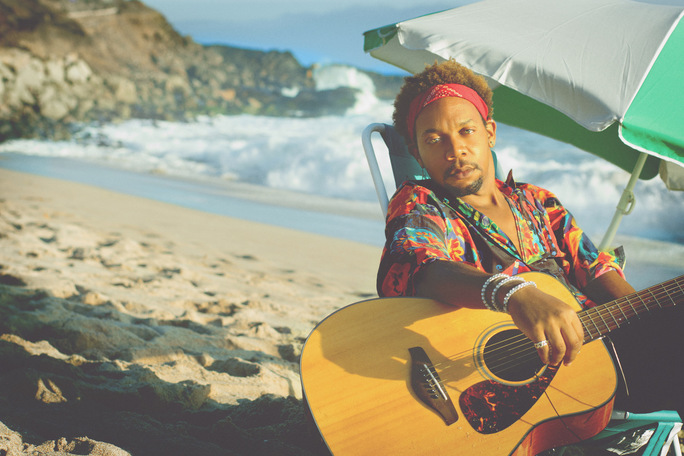 An exclusive interview with Keithian.
Upcoming 100: How long have you been in the music industry and has music always been a part of your life?
Kethian: I've been making music since i was 7… I started playing the Alto Saxaphone and from there started exploring more into music. It has been apart of me all my life.
Upcoming 100: Was there a specific moment in your life where you thought, "music is what I want to do"?
Kethian: Yea, i was already surrounded by music and musicians… i had thought about it, but i went to a Jayz concert in Atlanta and the energy he gave on stage made me cry. That next week, i was performing my group at a mall concert and after that performace, i started crying… i'm thining it was coming to life for me.
Upcoming 100: What inspires you (or your music)?
Kethian: Simply life situations, locations, experiences of mine or others… i'm inspired randomly by anything.
Upcoming 100: Who's on your iTunes playlist?'
Kethian: Meek Mill, Kaytranada, Lucky Daye, Pink Sweats, Phony Ppl, Buddy, Travis Scott, Kanye, Drake, Migos, Rae Summard, and ME!
Upcoming 100: The project you are currently promoting, how did the idea for it come about?
Kethian: I was booked in a session with this producer named Oliver Delcros-Sainville (Drake, 50 Cent) to work on records for Rihanna… and we just clicked. We ended up linkning the next week, and ended up making about 20 songs, some of wich we decied to put out.
Upcoming 100: There are thousands of artists trying to do what you are doing, what do you think gives you an advantage to break into mainstream America?
Kethian: Honestly, i dont know, i know i'm dope… lol and i love my music… i just bring me and give it to the people to let me know what they want to hear more of. Maybe because everything i do, i hear it from GOD.
Upcoming 100: I've heard your latest music and it's amazing! I can definitely tell your sound has evolved over the past few years from previous songs we've heard from you online. What are your thoughts on the evolution of an artist and the evolution of music today?
Kethian: Thank you… i think music is like life and the times on earth...It all evolves… there will always be classics, but with technology… things may be produced or presented different. I think we are all seeking to make timeless music that will live forever.
Upcoming 100: Do you have other passions in life? Do you believe passion is an essential part of success?
Kethian: Yes! I am a passionate filmaker… I produces film & tv content.
Upcoming 100: With your current success and working with a renowned PR firm such as Starlight PR, What advice would you give to someone just starting out in his or her career who doesn't even have a studio to record but would love to do what you are doing now?
Kethian: I'd say where ever there is a will, there is a way…. You can honestly do anything you want to do in life… I would also say, focus on learnig the business.
Upcoming 100: Where can potential fans find out more about you?
Kethian: You can follow me on all my social sited. They are listed below.
- Site: https://fanlink.to/Keithian
- IG: @ikeithian https://www.instagram.com/ikeithian/
- Twitter: @Keithian https://twitter.com/keithia
- Facebook : https://www.facebook.com/iKeithian/
- Youtube: https://youtu.be/8XaGTqGfIC4
- Spotify: https://open.spotify.com/track/7JMjFjymTiHGmTFG7PMnJr
- Apple Music: https://itunes.apple.com/us/album/birds-single/1438182003?ls=1
- Soundcloud: https://soundcloud.com/keithian/birds-single/s-ldxz
UPCOMING 100
01

Swalla

Jason Derulo Featuring Nicki Minaj & Ty Dolla $ign

02

Chained to the Rhythm

Katy Perry

03

04

05