Exclusive Interview with Darrell Kelley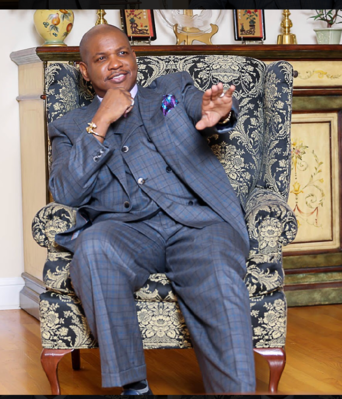 An exclusive interview with Darrell Kelley.
Upcoming 100: How long have you been in the music industry and has music always been a part of your life?
Darrell Kelley: I've only been professionally involved in the music industry for the past year. And what a wild ride it's been so far. I just can't wait to see what 2019 will bring and I'm sure it'll be exciting.
Upcoming 100: Was there a specific moment in your life where you thought, "music is what I want to do"?
Darrell Kelley: Honestly, there have been quite a few. There was the first time I got up on stage to perform. The first time I heard the cheers and applause after a performance. The first time I laid down the tracks for a song in a professional recording studio. The first time I saw one of my records on the national radio airplay charts and too many more moments where I knew music is what I want to do. I hope that thought never stops occurring.
Upcoming 100: What inspires you (or your music)?
Darrell Kelley: I'm inspired by the love of God, the desire for unity, the hope and promise of tolerance and acceptance in our world. I'm inspired by witnessing acts of random kindness, the generosity of charity and selflessness humility.
Upcoming 100: Who's on your iTunes playlist?'
Darrell Kelley: Mainly songs from the current Billboard radio charts. While my tastes are rather eclectic I use my iTunes play list as a way of keeping up with and studying what new releases are impacting the charts each week. I take the business side of the entertainment industry very seriously. I believe that if you hope to survive in this business you must keep one eye looking within while at the same time you have the other eye looking out.
Upcoming 100: The project you are currently promoting, how did the idea for it come about?
Darrell Kelley: My current album, "Unity", was inspired by my UGWEAM religious beliefs. UWGEAM is an acronym we use to summarize our belief in the God of the universe, God of the world, God of all gods, God of everything, and God of anything including one's self. Each track on "Unity" is intended to reflect on these ideas, as well as depict what goes on within the mind of the man who created this music.
Upcoming 100: There are thousands of artists trying to do what you are doing, what do you think gives you an advantage to break into mainstream America?
Darrell Kelley: I'm doing God's work, so I couldn't have a better boss to oversee the job I'm doing. After God gave me the talent to write and record my songs God shared with me the wisdom to go out and recruit the best people possible in the music business to become part of my Viral Records team. That's my edge and I am blessed.
Upcoming 100: I've heard your latest music and it's amazing! I can definitely tell your sound has evolved over the past few years from previous songs we've heard from you online. What are your thoughts on the evolution of an artist and the evolution of music today?
Darrell Kelley: Every composer and artist must strive to surpass himself, or herself, with what they're currently creating. If you don't look back on your past catalog to ask yourself how it can now be done better, than you're truly missing out on part of the creative process. I think that your toughest competition should come from within your self. And that's how we evolve artistically.
Now, the evolution of music today, sadly I must say, contains too much hatred and too often just blames society for other people's situations. I believe that if we come together as one we can change the way our world is. Most importantly, in order to do that, people also have to change. I wish that more of today's songs carried that message. Hope is the seed from which change may grow. Can I get an "Amen" on that?
Upcoming 100: Do you have other passions in life? Do you believe passion is an essential part of success?
Darrell Kelley: Oh yes! I'm a published author who penned "The Book of UWGEAM". My aim in writing it was to share the philosophies of love, acceptance, respect, and of course, unity. I not only minister my own church congregation (I'm a Bishop within the Temple of UWGEAM), but I also own several restaurants in addition to various real estate holding throughout the USA. So I guess you could say I not only strive to feed the soul, but also the hungry. I've also have founded several charitable organizations which endeavor to assist those in need.
Upcoming 100: With your current success and working with a renowned PR firm such as Starlight PR, What advice would you give to someone just starting out in his or her career who doesn't even have a studio to record but would love to do what you are doing now?
Darrell Kelley: Stay true to yourself and your dreams. God gave you these gifts for a reason, and it's up to every one of you as to how to use those gifts to make His creation a better place. God created the world in only 7 days, but we were then handed the keys to it so we could carry on with God's work.
Upcoming 100: Where can potential fans find out more about you?
Darrell Kelley: I use my Facebook page as my Internet touchstone, so please join me at: https://www.facebook.com/darrellkelleysmusic
UPCOMING 100
01

Swalla

Jason Derulo Featuring Nicki Minaj & Ty Dolla $ign

02

Chained to the Rhythm

Katy Perry

03

04

05