Exclusive Interview with YV Baby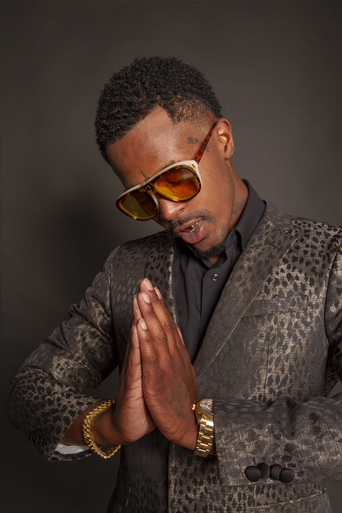 An exclusive interview with YV Baby.
Upcoming 100: How long have you been in the music industry and has music always been a part of your life?
YV Baby: I've been in the music BUISNESS for 9-10 years. I've just recently started taking it a lil more seriously.
Upcoming 100: Was there a specific moment in your life where you thought, "music is what I want to do"?
YV Baby: Yeah , when I was 13. I was surrounded by musicians, who inspired me to go on with my craft.
Upcoming 100: What inspires you (or your music)?
YV Baby: What inspires me and motivates me to go on with my music are the successful artists whom I look up to and also the passion and love I have for music. It's like a full time job to me so I feel it's a must. Also, my fans and knowing people crave for more music make me wanna continue.
Upcoming 100: Who's on your iTunes playlist?
YV Baby: Right now I am the only artist on my iTunes playlist.
Upcoming 100: The project you are currently promoting, how did the idea for it come about?
YV Baby: I just thought of a title that best fits my current project and came up with "Worth The Weight". I carry a lot of weight on my mind and body that I hold in and very seldom talk about. So bottling every feeling gives me a chance to express it in my songs, giving the listeners a chance to get to know me.
Upcoming 100: There are thousands of artists trying to do what you are doing, what do you think gives you an advantage to break into mainstream America?
YV Baby: What gives me an advantage is the fact that I sing and rap. A lot of artists tend to follow one crowd or rapper and wants to sound and act exactly like the artist or group they like. Me, I make my own wave and I set my own trends and watch them follow me. I sound like YV feel me.
Upcoming 100: I've heard your latest music and it's amazing! I can definitely tell your sound has evolved over the past few years from previous songs we've heard from you online. What are your thoughts on the evolution of an artist and the evolution of music today?
YV Baby: I gotta agree with you. My sound definitely matured from my past songs back then. It wasn't much I had to talk about as I was still finding my tune. Now, I got it so I'm feeling it a lil more. I've been through problems n life. I've seen a lil more, grew a lil older so I got more to talk about n express.
Upcoming 100: Do you have other passions in life? Do you believe passion is an essential part of success?
YV Baby: Passion is definitely a big part of success. Without it, you won't feel the vibes, the urge to get up and continue to pursue the dream you got for music. I also got a passion to cook.
Upcoming 100: With your current success and working with a renowned PR firm such as Starlight PR, What advice would you give to someone just starting out in his or her career who doesn't even have a studio to record but would love to do what you are doing now?
YV Baby: I would tell them to find a studio online, an engineer they are comfortable working with and record with a producer. Get a Soundcloud account and begin the journey. Push every piece of work on Instagram/Facebook daily and get some feedback. Some will like, some won't like your music. Don't give up.
Upcoming 100: Where can potential fans find out more about you?
YV Baby: Soundcloud , YouTube , iTunes , Google , Instagram, @Yvbabymusic , Snapchat @Str8Laceyvbaby, Spotify etc.
UPCOMING 100
01

Swalla

Jason Derulo Featuring Nicki Minaj & Ty Dolla $ign

02

Chained to the Rhythm

Katy Perry

03

04

05