Exclusive Interview with Junior Boy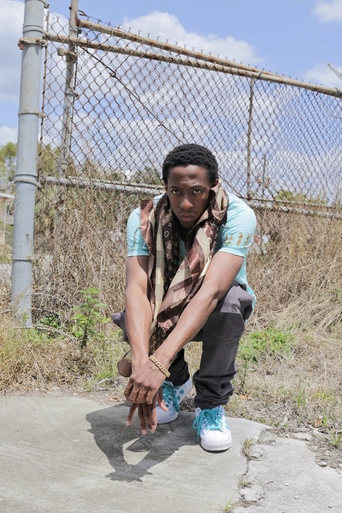 An exclusive interview with Junior Boy.
Upcoming 100: How long have you been in the music industry and has music always been a part of your life?
Junior Boy: I've been dealing in music since 2008, & yes, music has always touched me!
Upcoming 100: Was there a specific moment in your life where you thought, "music is what I want to do"?
Junior Boy: It didn't really come like that. It was more like just something I was doing to have fun with & I ended up taking it seriously after receiving SERIOUS feedback!
Upcoming 100: What inspires you (or your music)?
Junior Boy: I'm inspired by the things I see & go through but overall, I'm my own inspiration!
Upcoming 100: Who's on your iTunes playlist?'
Junior Boy: I'm on my iTunes Playlist! No one else!
Upcoming 100: The project you are currently promoting, how did the idea for it come about?
Junior Boy: The idea for "Wit Dat" came about really spontaneously. It wasn't planned! The song was created on the spot & the same for the beat. It was everything I was feeling.
Upcoming 100: There are thousands of artists trying to do what you are doing, what do you think gives you an advantage to break into mainstream America?
Junior Boy: I believe my heart, drive, & gift give me the edge over other artists to really be able to penetrate into the industry.
Upcoming 100: I've heard your latest music and it's amazing! I can definitely tell your sound has evolved over the past few years from previous songs we've heard from you online. What are your thoughts on the evolution of an artist and the evolution of music today?
Junior Boy: Each artist evolves differently... just like a child growing up in poverty opposed to one given a silver spoon... The journey most definitely will determine the strength of the spirit but art isn't everyone's gift! The way music is today, me personally, I'm disappointed because people respect trash, & everybody knows it's trash yet they still follow the "TREND".
Upcoming 100: Do you have other passions in life? Do you believe passion is an essential part of success?
Junior Boy: I'm passionate about everything I do... to the point it exhausts me day in & day out! I believe passion is essential to one's success but wisdom should go hand in hand.
Upcoming 100: With your current success and working with a renowned PR firm such as Starlight PR, What advice would you give to someone just starting out in his or her career who doesn't even have a studio to record but would love to do what you are doing now?
Junior Boy: My advice to anyone pursuing music is make sure it's what you want before you choose to embark upon the path because it can get real treacherous!
Upcoming 100: Where can potential fans find out more about you?
Junior Boy: Follow my Instagram @JuniorBoyTiDT for updates…
UPCOMING 100
01

Swalla

Jason Derulo Featuring Nicki Minaj & Ty Dolla $ign

02

Chained to the Rhythm

Katy Perry

03

04

05