Exclusive Interview with GodKing Lotto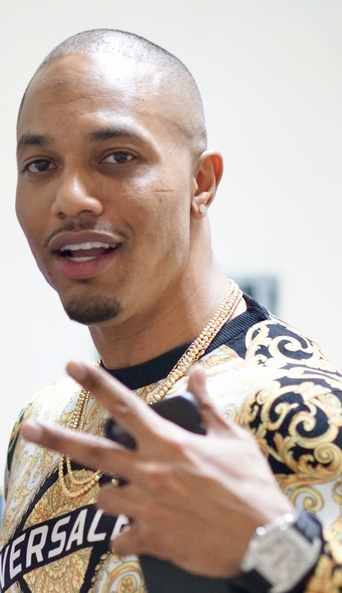 An exclusive interview with GodKing Lotto.
Upcoming 100: How long have you been in the music industry and has music always been a part of your life?
GodKing Lotto: I've been doing music since I was 13. Music is a very big part of my everyday life. I am a very musical person.
Upcoming 100: Was there a specific moment in your life where you thought, "music is what I want to do"?
GodKing Lotto: When I was 13 in school… I did a song as my science project and my teacher really liked it. Her reaction to my song was extremely motivational .
Upcoming 100: What inspires you (or your music)?
GodKing Lotto: Producers inspire me. Some producers make a track that just does something to the soul.
Upcoming 100: Who's on your iTunes playlist?
GodKing Lotto: Rich the Kid, Post Malone, YBN nahmir, Schoolboy Q and a lot more.
Upcoming 100: The project you are currently promoting, how did the idea for it come about?
GodKing Lotto: Extra Fly came about listening to track online. I came across this track and Jefe and I thought it would be perfect on sum extra fly ish.
Upcoming 100: There are thousands of artists trying to do what you are doing, what do you think gives you an advantage to break into mainstream America?
GodKing Lotto: Talent and determination… mainly the determination part because I've seen many untalented people succeed with their determination.
Upcoming 100: I've heard your latest music and it's amazing! I can definitely tell your sound has evolved over the past few years from previous songs we've heard from you online. What are your thoughts on the evolution of an artist and the evolution of music today?
GodKing Lotto: I think every artist gets better with time. Time changes but skills are always sharper the next time you write or perform.
Upcoming 100: Do you have other passions in life? Do you believe passion is an essential part of success?
GodKing Lotto: I'm an investor. I like to build companies and sell them. Absolutely! I believe passion drives you.
Upcoming 100: With your current success and working with a renowned PR firm such as Starlight PR, What advice would you give to someone just starting out in his or her career who doesn't even have a studio to record but would love to do what you are doing now?
GodKing Lotto: Save up your money and invest in yourself if you really believe in yourself.
Upcoming 100: Where can potential fans find out more about you?
GodKing Lotto: I'm always on my Instagram @godkinglotto. Find me on YouTube @godkinglotto and SoundCloud @godkinglotto.
UPCOMING 100
01

Swalla

Jason Derulo Featuring Nicki Minaj & Ty Dolla $ign

02

Chained to the Rhythm

Katy Perry

03

04

05