APPLE'S NEW IOS EMOJI: MORE DIVERSITY COMING TO YOUR PHONE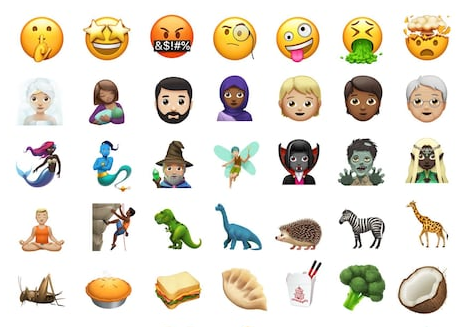 Everyone's racing about Apple's new emoji update, and here's why.
Apple revealed 29 new emojis which will be available with hundreds more next month. The innovative emojis include new additions to food including takeout, broccoli, and dim sum. Apple also raised awareness in debuting three new gender neutral emojis that vary in age and will come in various skin tones. The orange heart will also complete the rainbow of hearts.
Other new emoji that will be included are activities including being at a spa, rock climbing, and meditation. There's also new fashion threads for the Fall and Winter seasons. In celebration of Halloween, there are new themes of magic and wizardry, vampires, mermaids, and Peter Panemoji as well. These themes are just a select few from hundreds of emoji that Apple is set to release in the iOS 11.1 update.