Gershwin's 'Rhapsody in Blue' Rings Out During Women's Olympics Skating Program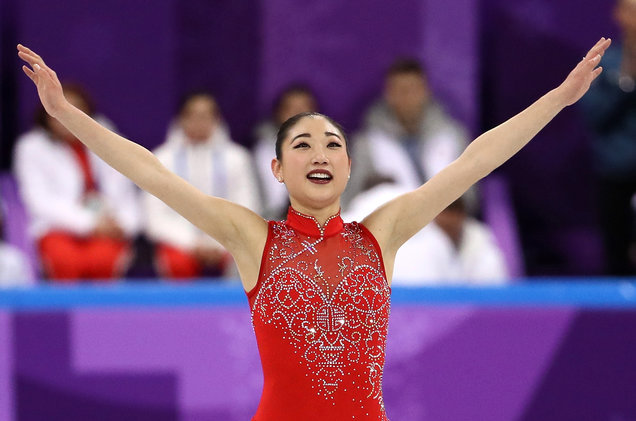 The women's free skate competition Sunday night (Feb. 11) at the Olympics was as mesmerising for the action on the ice as it was for the athletes' choice of music.
Mirai Nagasu made history by becoming the first U.S. figure skater to land a triple axel in Olympic competition (and just the third overall), while Canadian Gabrielle Daleman caught the attention of the Twittersphere with her impressive performance to George Gershwin's "Rhapsody in Blue".
Nagasu's feat and Gershwin's classic trended on Twitter (though many viewers, it turns out, only knew it from the United Airlines commercial) on an evening which mostly featured traditional and instrumental music.
Oscar winner Reese Witherspoon was one of many blown away by Nagasu's historic moment.

Daleman's effort guaranteed her country the first gold medal in figure skating.
As previously reported, Olympic figure skaters are performing to music with lyrics for the first time at the Winter Games in Pyeongchang, South Korea, due to a recent rule change.
Here's a selection of the music which accompanied the Women's Free Skate program:
United States' Mirai Nagasu: selections from 'Miss Saigon' by Claude-Michel Schoenberg
Japan's Kaori Sakamoto: selections from 'Amelie' by Yann Tiersen
Canada's Gabrielle Daleman: George Gershwin's 'Rhapsody in Blue'
Italy's Carolina Kostner: Claude Debussy's "Prelude a l'Apres-midi d'un faune"
Russia's Alina Zagitova: Selections from 'Don Quixote'