Young Thug and Nicki Minaj's "Anybody" Video Will Teach You to Say "Whole Squad Smokin'" in Sign Language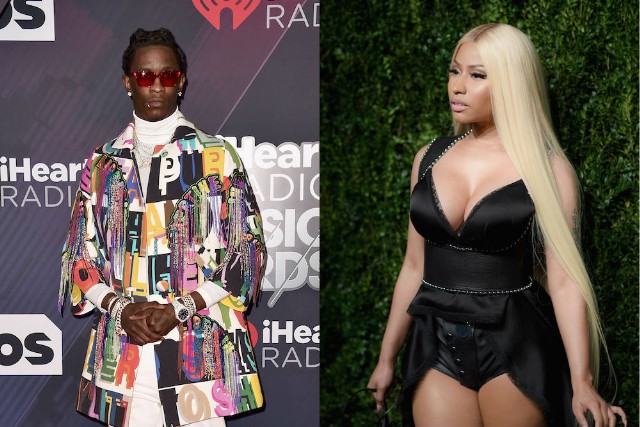 In February, Young Thug announced that he wouldn't be releasing any music in 2018, in tribute to his brother, who is deaf.
He hasn't really kept that commitment, but the title and presentation of Hear No Evil, a three-song EP released today, does seem to nod in his brother's direction. One of those songs in "Anybody," featuring Nicki Minaj (herself fresh from the release of some new material), which came with a video featuring actors signing the song's lyrics in stylish smoky red lighting. Watch it below if you've ever wanted to learn how to say stuff like "Whole squad smokin' out the pound" in ASL.