Donald Glover Has A Brilliant Response To Loving Someone "Different"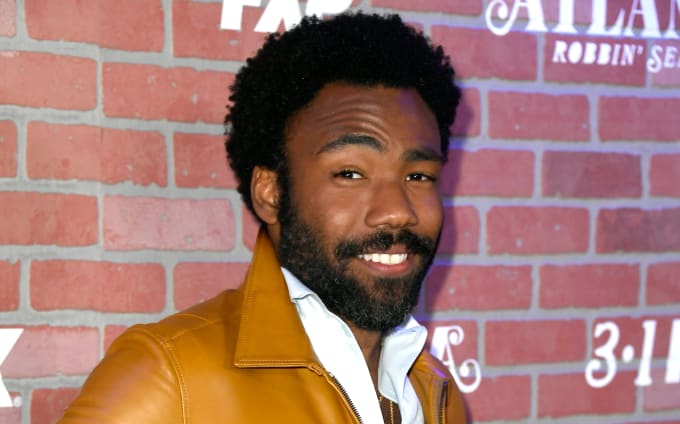 Donald Glover's words are just as poetic as his art. While promoting his new film, Solo: A Star Wars Story, he's faced questions about his latest music under the Childish Gambino moniker and his personal life.
In an interview with Global Grind's Xilla Valentine, the topic of loving someone different came into play in the form of his character Lando Calrissian and L3-37 (played by Phoebe Waller Bridge). There's no secret that many have taken Glover's love life to heart and have in turn, viewed his work through a more critical lens.
With ease, Glover answers the question of loving someone "different" without losing the essence of self. "That's what love I think really is at the end of the day," he said. "It's not even like a selflessness, it's like an understanding that I'm making a safe place for you. It's not safe out there. Somebody's out to get you—that's just nature. That's just the nature of being, and I feel like yeah you can totally love somebody and still look out for yourself. But I think the question really is, do you see that thing or that someone else as a part of you? If you see us, we're a people together, we're a tribe together—we depend on each other. Then you always are gonna want the best for them I think."
Elsewhere, he also addressed how he doesn't have any intentions on explaining the many layers to the video for "This Is America." "I feel like it's not my place," he said. "It just doesn't feel right or good to me, I feel like it doesn't feel right to anyone. I made this for the people, just like Star Wars, you can walk away from the movie with whatever you need to walk away with it from."