Rihanna's Heist Movie Did Great At The Box Office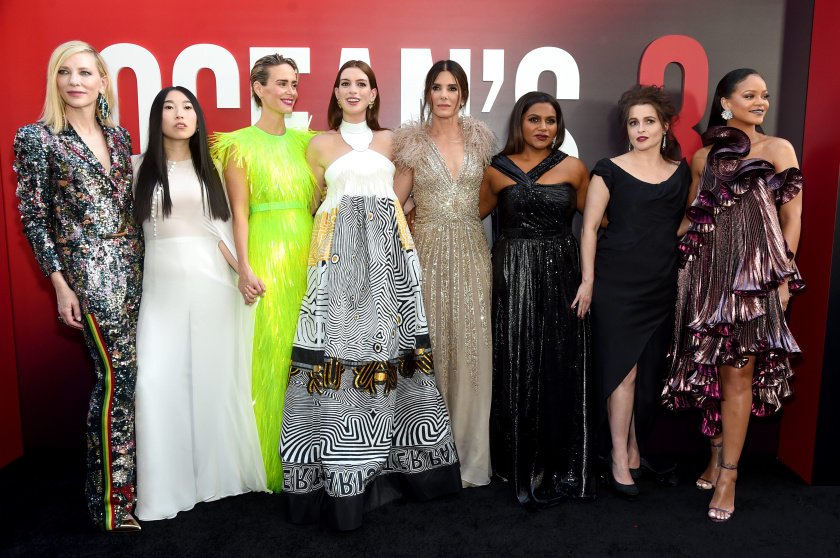 Ocean's 8 had a strong debut weekend.
First Rihanna hosted the Met Gala, then she robbed it. Sort of. In her role as Nine Ball in Ocean's 8, she is part of an all-female cast of thieves that plans to heist one of the most exclusive events in the United States. The film –– which also starred Awkwafina, Mindy Kaling, Anne Hathaway, Sandra Bullock, Cate Blanchett, Sarah Paulson, and Helena Bonham Carter –– opened strong, making over $40 million its opening weekend.
According to Variety, 69 percent of the audiences that saw the film were women. Watch the trailer for the film below, or check it out in theaters.