Nicki Minaj and Future Announce Tour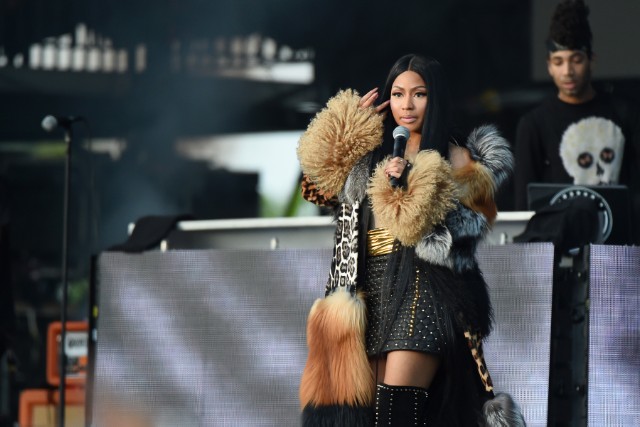 Nicki Minaj has announced a North American and European tour with Future.
The "NICKIHNDRXX" tour will begin in Baltimore on September 21st and run through the fall before heading to Europe next year. Tickets will be available tomorrow at 10 am for a presale before officially going on sale this Friday. Nicki Minaj is currently promoting her forthcoming album Queen, from which she's released two singles, "Chun-Li" and "Barbie Tingz." She is also scheduled to headline this year's Made In America festival. Check out the tour dates below.
NICKIHNDRXX North America Tour 2018:
SEP 21 Baltimore, MD
SEP 23 Washington, DC
SEP 26 Detroit, MI
SEP 28 Chicago, IL
SEP 29 Cincinnati, OH
OCT 01 Toronto, ON
OCT 02 Buffalo, NY
OCT 04 Boston, MA
OCT 05 Uncasville, CT
OCT 07 Newark, NJ
OCT 11 Brooklyn, NY
OCT 14 Raleigh, NC
OCT 16 Charlotte, NC
OCT 19 Miami, FL
OCT 20 Orlando, FL
OCT 23 Memphis, TN
OCT 28 Nashville, TN
OCT 30 New Orleans, LA
NOV 01 Dallas, TX
NOV 02 Houston, TX
NOV 04 Kansas City, MO
NOV 06 Denver, CO
NOV 09 Portland, OR
NOV 10 Seattle, WA
NOV 16 San Jose, CA
NOV 17 Sacramento, CA
NOV 20 Los Angeles, CA
NOV 24 Las Vegas, NV