Quincy Jones Receives Honor at The Chinese Theatre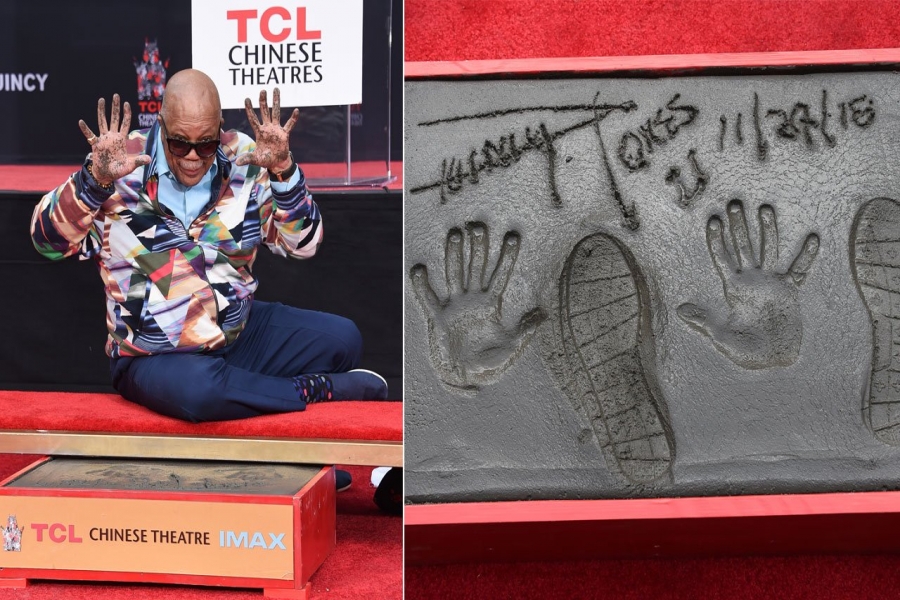 The great Quincy Jones can now add another accolade to his enormous list of accomplishments.
Today, the "Thriller" producer was honored today in Hollywood with the TCL Chinese Theatre handprint ceremony. It's just the latest honor to arguably the most influential force in music, film, TV, and media for over the last 60 years.
Over the past six decades, Jones worked the biggest names in music, transcending the barrier of genres. He has always been on the cutting edge of popular music. Throughout the course of his storied career, has been nominated for over than 75 Grammy Awards, which he took home 25 golden trophies. Also, he was nominated for seven Academy Awards and received an Emmy Award for curating the theme song for the groundbreaking miniseries Roots.
In 2001, he published his bestselling memoir, Q: The Autobiography of Quincy Jones. In 2013 Jones was inducted into the Rock and Roll Hall of Fame. The documentary Quincy released this year, chronicles his life and career and was directed by his daughter, actress, and screenwriter Rashida Jones. BET is airing the special Q85: A Musical Celebration, on December 2nd. Oprah Winfrey, Stevie Wonder, John Legend, and host of others come together to honor "Q."
We salute the legendary Quincy Delight Jones on another phenomenal accomplishment.