The Chainsmokers Dedicate Grammy Win to Fans: 'Grateful Just Doesn't Do This Moment Justice'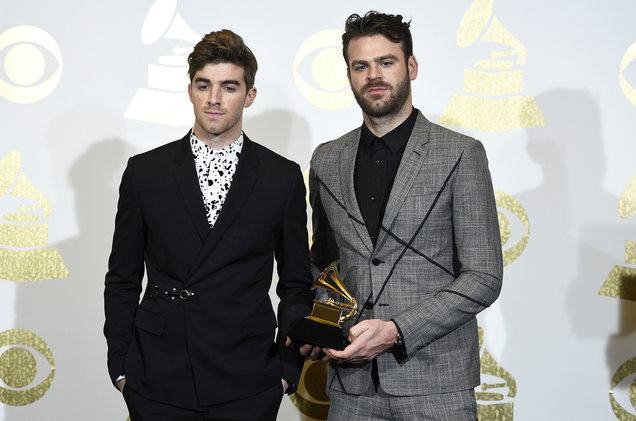 The Chainsmokers pose in the press room at the 59th annual Grammy Awards at the Staples Center on Feb. 12, 2017 in Los Angeles.
Love is in the air, and The Chainsmokers are crushin' heavy on all the fans. The pop-dance duo took home the golden Grammy statue for Best Dance Recording for their hit "Don't Let Me Down," and grateful doesn't begin to describe it.
"This is the highest honor any musician can have," The Chainsmokers wrote on Instagram. "We want to dedicate this to all our friends, family and most importantly our fans. Thank you for everything you've given us."
The duo also promised to be back in the studio bright and early this morning. Who knows, the guys could be writing a song about their love for you right now.