KHALID PERFORMS 'LOCATION' ON 'THE TONIGHT SHOW'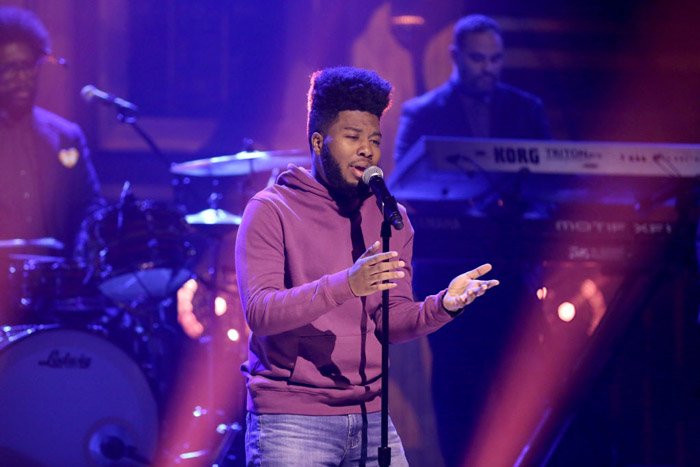 Watch Khalid's TV debut below.
After breaking into the Billboard 200 top 10 with his debut album American Teen, R&B's newest star Khalid made his television debut on "The Tonight Show" on Wednesday (March 15).
Backed by The Roots, the 19-year-old crooner performed his soulful smash "Location" amidst orange, blue, and purple lights.
"Send me your location," he sings. "Let's focus on communicatin' / 'Cause I just need the time and place to come through."
Along with "Shot Down," "Location" helped American Teen debut at No. 9 on the Billboard 200. Meanwhile, "Location" has broken into the Top 40 on the Hot 100, peaking at No. 38.
"'Location' is a story of young love," Khalid recently told Genius. "The kind of love that you would travel all over the country to find. It's just a story of searching for something that we all want in life no matter who we are and that's a real genuine lover, but it doesn't come easy."