New York DJ takes EDM sound to the next level with new single, album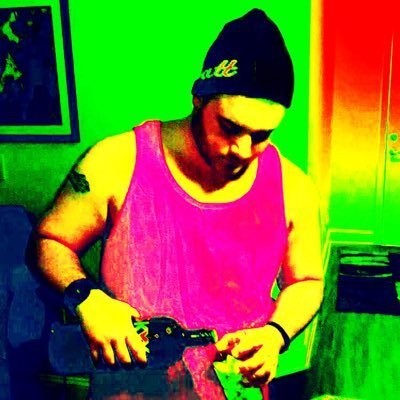 RALEIGH, NC – DJ Megzz is ready to take his music to the next level.
After some success with recent releases – including the single "Fight The Fire" and the album "Sleepless Nights" – the EDM and hip-hop musician from New York is ready to transition to the next level with a new single and album.
The single is called "Take A Chance," and it's a song that he said is one of the best individual pieces of music he's ever created.
"A lot of stuff has changed since my last releases," he said. "I feel like I'm way better as a producer and a DJ. This new single is one of those that could be on the radio, and it kind of shows my growth and stuff like that."
DJ Megzz said the title of the song speaks for itself, with lyrics that reinforce the idea of taking a chance at being yourself or living for something special, even if you only do that for one night.
"It's about taking a chance and living your life for one night," he said. "I love that about this song because it's something that everybody can relate to. For one night you – no matter who you are or what you do – can just take a chance and do something special."
DJ Megzz said the single is definitely upbeat – an EDM song with a catchy hook and a beat that will make anybody want to get up and dance. He said fans who have gotten to know him from his past work will appreciate the evolution of his sound with this new single, and he hopes that it will whet their appetites for the new album he's preparing to drop on April 15. He's calling that album "Summer Days," and he hopes it becomes one of the hottest hits of the summer.
"It's definitely all about that title," he said. "It's all party music. This is an album I'm very proud of. It's the type of album you listen to in the summer when you're in the car with the top down."
It's been quite a journey for the Long Island native who previously battled anxiety and alcoholism. But he sites music – and especially EDM – as the therapy that helped him find his way out of difficult situations and put him on a path of purpose. Now, he hopes his music has the same kind of emotional impact on his fans and anyone who might get to hear it.
"I just want people to get an emotional feeling towards it," he said. "Some songs have a party aspect to it, but for the most part I want people to get an emotional feeling towards the new songs because it's something anybody can relate to."
To check out "Take A Chance" or his upcoming album, "Summer Days," search for DJ Megzz on iTunes, Spotify, or check out his Soundcloud page. Fans can also learn more about him at djmegzz.net, or follow him on Instagram @djmegzz, or on Twitter.
© Starlight P