Boston-Based Artist to Release "Love Sex Alcohol" on July 14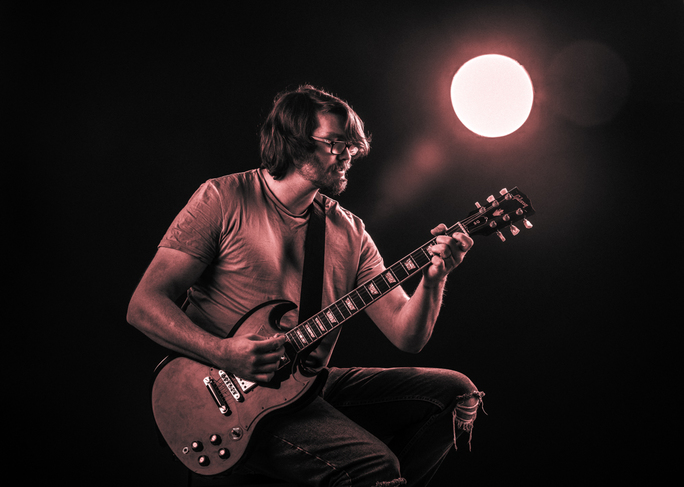 LOS ANGELES, CA – Dallas, Texas is the place where music artist Danny Baxley originally called home.
As Baxley recalls vividly, though his parents were not musically inclined, he had a deep-rooted interest for music that would later turn into a full-fledged career. By the age of 12 years old, Baxley took matters into his own hands when he picked up the guitar for the first time. The artist began teaching himself the in's and out's of the instrument, and by the age of 15 he began writing his own songs.
It was around this time when Baxley joined a band with other local instrument players. Things started taking off pretty quickly when they would perform at local events, such as Battle of the Bands at their high school. After winning first place much to their surprise, Baxley knew he picked the right career path. The band continued performing at local spots in Deep Ellum, and eventually created their own EP. Though Baxley enjoyed playing with his bandmates, the group eventually split up in college and went other directions. Baxley attempted at forming other bands, but soon came to find how it would be more beneficial if he went out on his own as a solo artist. Creative control is invaluable for Baxley, and coming into his own individually as an artist would later produce much success.
Baxley later encountered some hardships that stemmed from his earlier life, as he was raised in a broken home with abuse and neglect. The artist ended up in the hospital after an attempted suicide, but turned things around when he picked up his guitar again. Since then, he has never put it down, while putting a honed focus on making the best music he ever has. As a form of therapy to aide in his healing, he exercised his creative control and plugged away with his music. "
Lyrics and music poured out my heart and soul, breathing new life into me," said the artist. "Music reignited my motivation and pulled me from the depths back into the life of a musician."
After meeting a girl in his home state, he moved to Boston with her, though shortly after he realized things would not work out. Ironically enough, he met a woman, who would later become his life, who also was an avid music lover herself. She pushed him to be the best musician he could possibly be, which further reignited his passion as a solo artist.

As he got back into recording, he created a whole new soundscape for himself, which led to him creating and releasing his EP, "Identity". The EP was very well-received by critics and fans, further motivating him to make more music. This led to his latest album, "Love, Sex Alcohol". In the artist's words, this album is about "
Being who you are, and not being afraid to express yourself and how you feel."
The highly-anticipated album will be released July 14
th
on major streaming platforms such as iTunes and Spotify. It's safe to say this will not be the last time we are hearing from this versatile artist, as he has major plans for the future of his career. As he plans to release more music, he also will continue to adapt and never stop until he reaches his goals.
Make sure to listen to Baxley's latest single, "Ithaca", a song about finding your home. Follow and stay connected with Danny Baxley on his social media below!
Website
:
Www.dannybaxley.com
Facebook
:
Www.facebook.com/dannypbaxley
UPCOMING 100
01

Swalla

Jason Derulo Featuring Nicki Minaj & Ty Dolla $ign

02

Chained to the Rhythm

Katy Perry

03

04

05