Talented Singer and Songwriter Mike Masch Releases Jazz-Hop Album "Sanguine on Amplified Boulevard"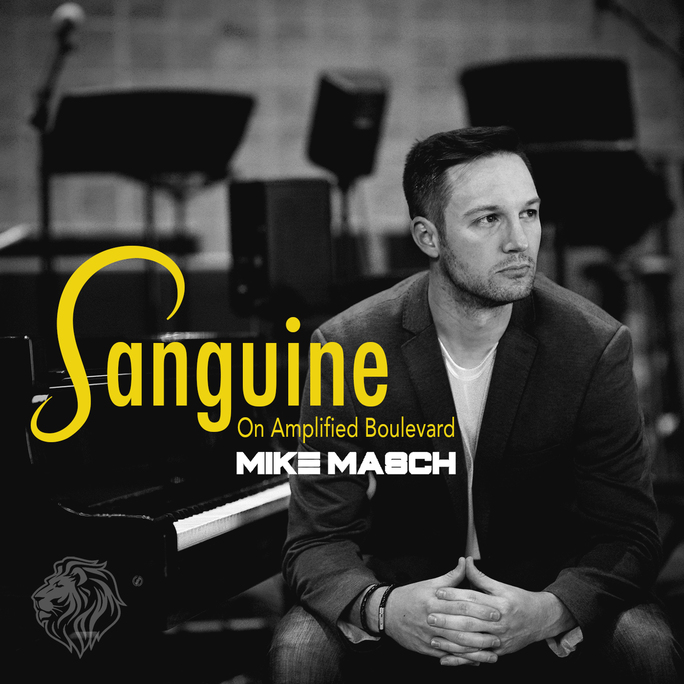 LOS ANGELES, CA – Music has always come easy to Mike Masch, a producer, singer and songwriter from Ann Arbor, Michigan.
The artist got an early start in his career, at the young age of five years old. Growing up, he took a liking to piano, in which he would take lessons to grow his innate talent. This alone started to quickly develop the passion he possesses for music to this day. As he continued to hone his piano playing skills, he began to dabble into learning other instruments. It's safe to say this was the start of a blossoming music career for the artist.
As Masch continued to grow older, he never stopped the music- both literally and figuratively. When the artist moved away to Philadelphia, he soon linked up with a group of friends who heavily influenced and encouraged him to continue on with his love for music. At this point, working with these other musicians really helped perfect his studies in all aspects of music such as audio engineering, music theory and production. Masch was eager to expand his talents into all types of musical genres, which makes his genuine versatility as an artist so individual and appreciated.
Masch is not just your average artist limited to one genre; the artist has set out to diversify the industry as he makes his musical footprint in so many styles of music. "My inspiration is to create a new brand in bringing together the best parts of hip-hop, jazz and electronic music together," said Masch. "That's kind of where I'm focusing most of my production on." Fans can experience this fusion of hip-hop and jazz, or jazz hop, via his latest album, "Sanguine on Amplified Boulevard".
When asked about the inspiration behind the album, Masch delves deeper into what exactly motivated him to produce these 14 tracks. "I wanted to create something that people could sit down, relax and listen to all the way through," said the artist. "It could help others get through life's stresses and struggles. It's focused on how I was feeling at the time, and I hope it helps people enjoy things a little bit more." Not many artists focus so heavily on the listener's takeaway, which is something that makes Masch so relatable and unique.
Though the multi-genre album has only been available for a short amount of time, it has already raked in rave reviews. According to market and crowd reviews, 12 out of 14 songs ranked in the top 80
th
percentile, with 7 out of those 14 scoring in the 90
th
percentile including one at 98%. Adding to that, these 350+ music reviewers have deemed the album as "something to get now"!
Looking to the future, Masch has a few different projects up his sleeve. As he places an emphasis on hip-hop, he wants to take his music in a different direction with his upcoming, lyrical hip-hop album. "The goal of mine is to go in a different direction of songwriting in the hip-hop industry," said Masch. "I want to show a different way how to be more positive and uplifting. This new project is going to be more elevating, and inspire fans who listen to it." Hip-hop music that showcases depth and provides inspiration for listeners? Sign us up!
Masch continues to connect with other musicians, as he deeply values the effectiveness of collaboration. "Sanguine on Amplified Boulevard" showcases who Masch truly is as an artist, as he remains completely transparent through his moving composition and incomparable piano playing. "It's a good thing for basically everybody," said the artist. "So much has gone into making sure every element and instrument is as perfect as possible." This artist is truly the jack of all trades.
To listen to his favorite songs from the album, such as "Ambition through Fire", "The Power of Pure", and "Vincada's Masterpiece",

click

here!
Connect with Mike Masch on his social media sites below:
UPCOMING 100
01

Swalla

Jason Derulo Featuring Nicki Minaj & Ty Dolla $ign

02

Chained to the Rhythm

Katy Perry

03

04

05