Mike Sherm Continues Journey with Release of New Single, Sophomore Album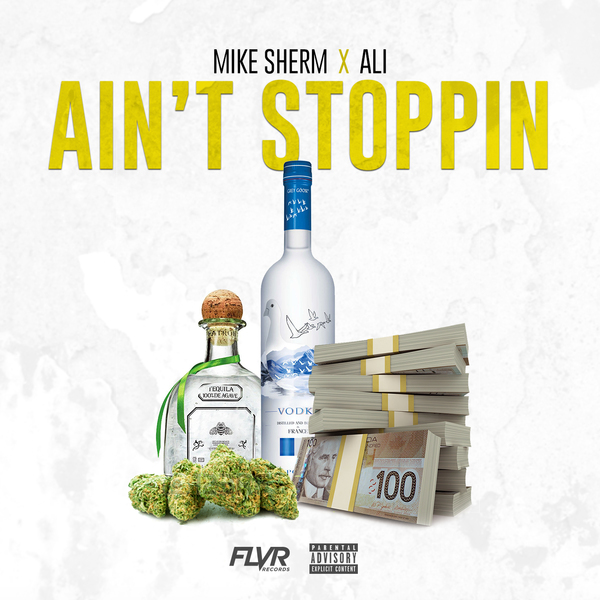 VICTORIA, BRITISH COLUMBIA, CANADA – As is true for many budding artists, Mike Sherm's first foray into music came as a young child who needed an outlet for the emotions he was feeling.
Growing up in Montreal, Canada, Sherm dealt with heavy issues in his home and more often than not his anger and frustration came out in negative ways that frequently got him in trouble at school and within the community. Between being suspended and avoiding the pitfalls of a reckless lifestyle, Sherm discovered a deep passion for music. Today that passion has turned into a full-fledged career, and his new single "Ain't Stoppin'" is the most recent example of how his life's journey has created a musician with a unique sound and style.
Though music was a discovery he made on his own as a child, it wasn't a stranger for his family. His great uncle Richard Tauber was a famous European tenor, and his mother played piano competitively throughout the years he spent growing up. His family often played Motown hits in the home, and eventually when he was introduced to rap and hip-hop he was primed to fall in love with a style of music that fit his personality perfectly.
By fifth grade, he was writing his own music. By eighth grade he had purchased his own condenser mic and pre-amp and had started recording himself. In 10
th
grade he met twins Logan and Jesse, who were budding producers and were heavily involved in the local music scene. By age 18, with help from the twins, Mike Sherm was a regular featured artist performing in Vancouver Island. Not long after that he released his debut album, "Back Around," with FLVR Records.
"My debut album is basically about me returning to my music after living a reckless lifestyle," Mike Sherm said. "The lyrics express that life. I dedicated the album to a friend who got shot while I was working on releasing the album. I feel like when something happens in life, it pushes me more to my music. I set a goal and I focus on it."
Through that process, Sherm said he works hard to create a sound and style that sets him apart from others in the industry. Though his sound is admittedly similar to others, he said his structure and content is what makes him stand out – a combination of elements that is unique from anyone or anything else out there.
In addition to the release of his single "Ain't Stoppin'," Sherm is currently working on his sophomore album titled "The Platform." It, too, will be released with FLVR Records and should drop sometime this winter. The album will feature LA-based rappers The Game and KXNG Crooked.
To listen to Mike Sherm's music or to follow him on social media, please visit the following links:
UPCOMING 100
01

Swalla

Jason Derulo Featuring Nicki Minaj & Ty Dolla $ign

02

Chained to the Rhythm

Katy Perry

03

04

05