Female Musical Warrior Spreads Love and Light through "L EL Static"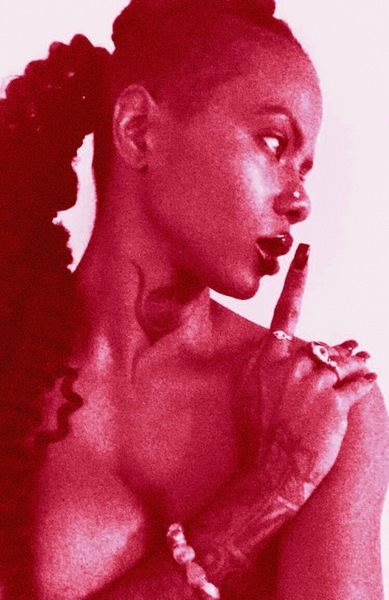 LOS ANGELES, CA – Singer and songwriter, L, is a female artist of many talents.
The multidimensional artist has set out in the industry to unite people with her captivating, raw lyrics. L discovered her passion for music by a sort of coincidence, as a fellow artist indirectly inspired her to start pursuing a musical career. After listening to various genres of music stemming from other artists, she realized how she could easily emulate this form of artistic expression. By utilizing her life experiences and knowledge, she put her whole heart and soul into growing her career, which is how she has captured the attention of so many thus far.
More often than not, young children usually occupy their time with various toys and electronics. However, this was not necessarily the case for L, as she spent most of her youth channeling her inner workings on the mind in writing poetry. "Poetry was a way for me to kind of express things that were going on," said L. "Everyone needs an outlet, so that was my outlet as a young child." Her day-to-day experiences always fall back to music, as it represents an integral part of L's life that she taps into daily to keep herself focused and showcase her creativity.
After realizing there was a certain sound she had yet to discover in the industry, L took matters into her own hands by developing that of her own, specifically through her uniqueness. "I wanted to hear more of a sound that I'm wanting to bring. I'm coming from the heart space to where it kind of creates a way to connect to everybody's heart. I'm kind of healing them in my own way through my outlet," said the artist. It is wildly refreshing how dedicated L is to inspiring her fans and listeners, and bringing an overwhelming sense of calmness to those who need it most. To that, through healing others, she also heals herself.
L is fresh off the release of her most recent project titled "L EL Static". This project is a full representation of the "raw love goddess and warrior" that L is widely known to be. She provides a form of spiritual guidance, and is committed to spreading love since that is what it's all about. No stranger to tireless hours, she is also gearing up to release her own documentary, "Moments of L", in December. Through this, fans will receive a front row seat to L's life, and have the opportunity to truly get to know her on and off the stage. "In detail, I am showcasing the sound that comes through me," said L. "People like to see something, so this documentary will have some unseen visuals." If it's anything like her previous work, "Moments of L" definitely won't disappoint. This is only the beginning for this timeless and dynamic artist!
"L EL Static" is out on iTunes now, so make sure to give it a listen.
Follow L on her sites below:
UPCOMING 100
01

Swalla

Jason Derulo Featuring Nicki Minaj & Ty Dolla $ign

02

Chained to the Rhythm

Katy Perry

03

04

05