Bronx Native Uses Natural Gift for Music to Uplift Others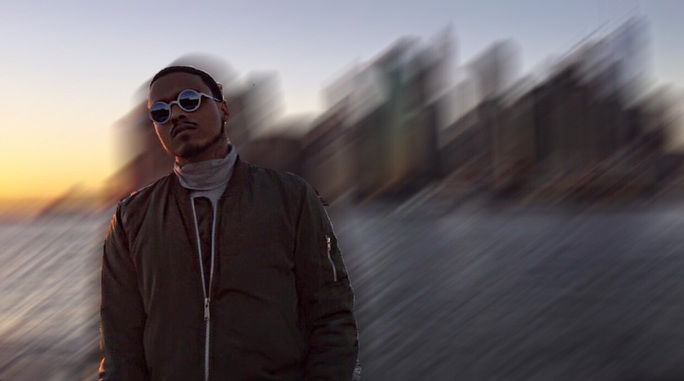 BRONX, NEW YORK – For as long as he can remember, Saint Mike had wanted to help people become the best versions of themselves.
No matter what situation they might be facing or what circumstance they have to overcome, he considers it his life's purpose to help others realize their fullest potential.
That life philosophy is ultimately what led him to adopt the stage name Saint Mike, and it's a mission that finds its way into every lyric and note of the music creates.
"The way I rap – people who know me and listen to my music or how I create still will say that it just flows through me," he said. "It's just easy. And I want to use that gift for music to help a lot of people in the world be happy and make them feel good and make them want to reach for their best. A lot of people would take it as a religious name, but for me Saint Mike is just about trying to be the best version of yourself."
Born and raised in Bronx, New York, Saint Mike is an artist who developed a passion for spoken word early in life. As he grew older, he began to realize that he could translate his vocal visions into song form. With inspiration from artists such as Pharrell Williams, Mos Def, Nas, Fat Joe, The Clipse, and Nore, he began to create for himself a unique sound that was built from the bottom. His lyrics reflected a life on the rough streets of the Bronx and Harlem – lyrically aggressive but with a lot of versatility.
"When people hear my stuff I want them to understand that in this day and age, I'm the kind of musician who takes his time to perfect his craft," Saint Mike said. "It's a genuine flow of creativity. When I create a song and send a message out to the world, I want people to understand that these are songs that have a message that could help them. But they're also songs that they're gonna want to vibe to and chill to and have fun with. I'm one of those real lyrical rappers who aren't afraid to step out of the box and be a true creative artist."
His most recent release is a new single called "The Connection." It's a hip-hop song geared more toward a high-energy feel. The concept of the song revolves around the idea of the various sacrifices and dedication it takes to be successful in life, and how he has developed a skill to be a person who can bring different people together to help make something great.
Saint Mike is also working on an EP that he hopes to release before the end of the year called "Test Lap." Much as the title suggests, Saint Mike said he wants this project to be a showcase of his versatility while also giving fans a "Test Lap" of his sound and style.
"It's a panoramic view of how I got in the game, what I can bring and where I want to end up," he said. "It's this whole crazy theme that was derived from NASCAR, which is one of my favorite sports. To take a curve at 200 mile per hour and try to be number one – that's the ultimate adrenaline rush. Those are people who want to be the best in the world, and that's what the start of this music industry is for me – I'm racing against so many others and I want to be the best, the one who makes an impact that's gonna last a lifetime."
To listen to Saint Mike's music or to follow him on social media, please visit the following links:
UPCOMING 100
01

Swalla

Jason Derulo Featuring Nicki Minaj & Ty Dolla $ign

02

Chained to the Rhythm

Katy Perry

03

04

05