Rising Star Alena Irubor Makes Bid to Become World's Next Musical Phenom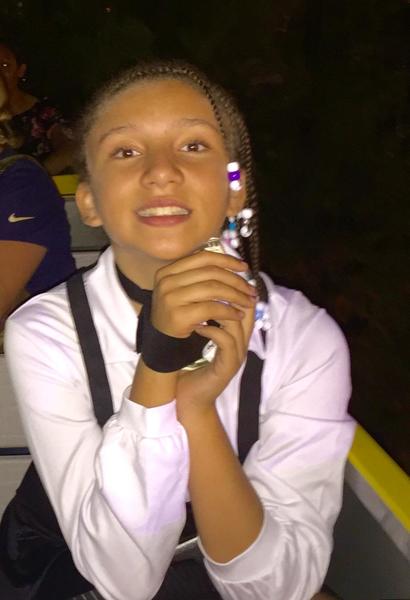 LAS VEGAS, NV – Every once in a while the world is graced by a musical phenom. 11-year-old Alena Irubor is making a bid to be that next sensation.
Hailing from Las Vegas, Alena has shown an amazing aptitude for music since the age of 5, when she first started singing and doing ballet, jazz, and hip hop dancing. In her young life, she's already learned how to play piano, has displayed a vocal range that rivals some of the legends and has even taught herself every aspect of what it takes to create and record a song – from producing to lyric writing and instrumentals, all the way to mixing and mastering.
Her debut single, "9 AM," is a song that she says showcases all of these unique talents in a way that hopefully makes everyone feel "Happy."
"Every song I try to do is trying to be uplifting," she said. "Not sad. I want my songs to be uplifting because I want people to be happy, because I like being happy. And this is a happy song that I wrote. It basically refers to anyone who needs guidance or help with something and encourages them to think about the happy days and remember that there are always people who will be there by your side. When I wrote it, I felt like I wanted to write a song that was about change. I wanted to make a song that inspired me and was also fun."
Alena said that though music has always just clicked for her in a way that feels effortless, she was first attracted to dancing and gymnastics. But as she discovered that she had a good voice, she began to become increasingly curious about music and how notes fit together. Shortly after that, she began experimenting with putting different sounds and styles together. Her father purchased "Garage Band" for her and paid for a tutor to help her through the more advanced parts of that program. She took to it so quickly that the tutor recommended that she move on to Logic Pro. Pretty soon she was creating such original sounding music that it was clear that she had a sound, a style that needed to be shared with the world.
"I would say that I'm an old-school person because I listen to a lot of classics," Alena said. "But I also do some reggae, and I just put twists into my music. I like to put many genres together. But I definitely get inspiration from old-school artists like Whitney Houston, Mariah Carey and Celine Dion. I'm wanting to grow to that level."
In addition to creating her own music, she also enjoys making cover songs of her favorite performers as well as producing videos for her own YouTube channel. She's developed quite a following on that channel and she hopes to parlay that fan base into one that really helps her music take off. She said "9 AM" is one of about four singles that will eventually go toward a full album that she'll release sometime next year. Her goal is to complete and release a new single about every two months.
In the meantime, Alena can be seen performing live in many charity events, small restaurants and various venues around Las Vegas. To listen to her music or find out more about her live performances, follow her on social media by visiting the following links:
UPCOMING 100
01

Swalla

Jason Derulo Featuring Nicki Minaj & Ty Dolla $ign

02

Chained to the Rhythm

Katy Perry

03

04

05