Professional Jazz Guitarist Finds New Life with Folk Rock, Singer/Songwriter Genre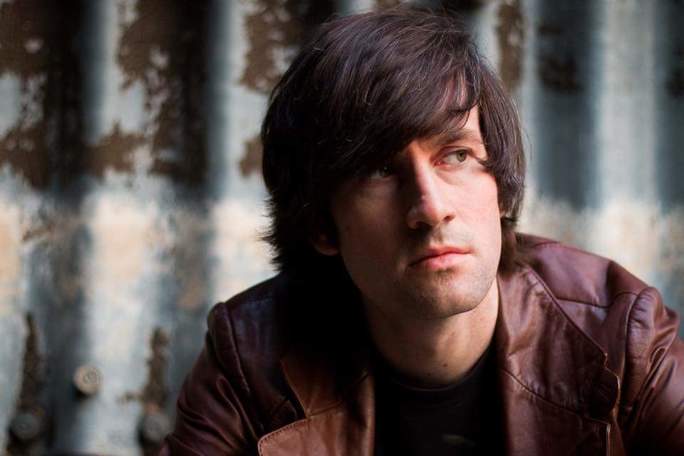 LOS ANGELES, CA – After years as a professional jazz musician grinding out gigs just to pay the bills, Andy Waddell found himself in a dark place.
But it was from out of that dark place that he would create something truly unique and wonderful.
At 31 years old, Waddell has been a jazz musician for more than a decade. A self-proclaimed perfectionist, he spent as many as 8 hours a day, every day of the week perfecting his skills as a jazz guitarist. And that work paid off as he was often called upon to play in clubs and write arrangements for other artists. But his big break never seemed to come, and the harder he worked the more frustrated he became. He began to turn to alcohol, and then to drugs, and those things took over his life.
Even though he had had some success with his previous 2 albums, he was at the beginning stages of what he came to learn was a mental illness. He was about to be evicted from his apartment. He was so depressed that he walked away from music completely. For seven months he didn't even look at the guitar, and his addictions became even worse. Finally, when he was at rock bottom and had nothing left, he was seriously considering suicide. Before he took his own life, however, he wanted to play his guitar one more time.
"I hadn't slept for days and I hadn't thought about music or listened to jazz or thought about anything in that world for a long time," he said. "I'm not sure why I picked up my instrument that night after such a long time, but I did. And that night I wrote the song 'Starry Eyes.' I felt inspired again. I felt like it came out really well. And it was the first song I had ever written that had lyrics. It was a different genre than anything I had previously played – more of a folk rock, singer/songwriter kind of song. And more than anything, it made me feel good … a lot better than I had felt in a long time."
That one song saved his life. Instead of committing suicide, Waddell entered himself into rehab. And during the months in treatment he got sober and wrote enough songs to fill an album. All of them were in the same vein as "Starry Eyes." And when he left treatment and took a close look at what he'd created musically, he discovered that it was the best thing he'd ever created.
"What I liked about it is that I didn't write these songs for the sake of putting out an album," he said. "I did it because it felt good. I talked about things that were on my heart – things that I've gone through and what I've felt. It was more therapeutic than anything, and I think that's why the music came out so good. I wasn't trying to prove anything or show people how great I am. This really set me free. With these songs I felt like I had finally gotten over my obsession with being the best I could possibly be. I don't care anymore about being the greatest. I just want to make good music that makes me feel good and hopefully makes others feel good, too."
Andy Waddell's album is called "The Road to Nowhere" and is currently available on all digital distribution sites. To listen to his music or to follow him on social media, please visit:
UPCOMING 100
01

Swalla

Jason Derulo Featuring Nicki Minaj & Ty Dolla $ign

02

Chained to the Rhythm

Katy Perry

03

04

05