Small-Town Louisiana Native Climbs 'Out of the Mud' Toward Success with New Album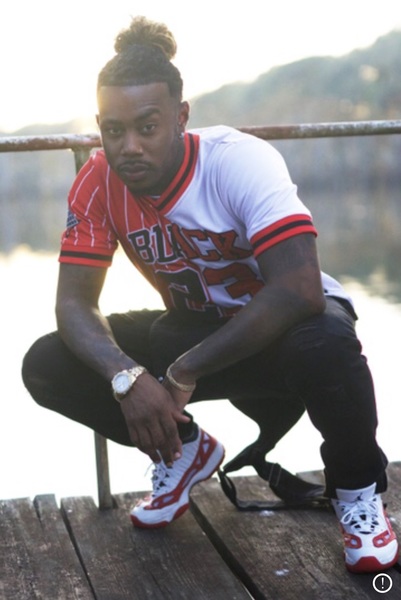 MONROE, LA – LaQuintin Martez Jones – AKA Tez – remembers vividly the first time he started falling in love with music.
Growing up he had an older brother who would set up his computer in the front room of their house and mess with beats and freestyle almost on a daily basis. Tez remembers his brother's friends coming over after school rapping and freestyling all the time.
"And it grew on me," he said. "Eventually I tried it and liked it and grew a passion for it. It started as my big brother being a big inspiration to me, and it just took off from there."
Today Tez is an up-and-coming artist out of small-town Louisiana who is ready to bring music to the world that is inspirational and helps motivate other young people like him to "make it out of the struggle, or any situation, as long as you strive and never give up and put in hard work every day."
"I want to give people a message saying that anything is possible if you put your mind to it," he said. "I really want people to see that I come from a small town that no one has ever heard of – we don't have a Walmart or grocery store or nothing – and hear my story of making it out of the struggle and hopefully that will touch a lot of people in a positive way."
His new album, "Out of the Mud," is a perfect testament to that mission. The title of the album is taken from a slang saying from Louisiana that is, according to Tez, literally a phrase that describes coming up and making it out of the struggle. The album is slated to drop at the end of January, but the first single from the album has already being posted to all digital distribution sites. That song is called "Strugglin & Thuggin," and it's a song that Tez said encapsulates everything that he wants his music to be about – his personal story, his desire to make a better life for himself, and his attempt to inspire others. It's a song that feature's a West Coast beat with a little "southern-ness."
Two other singles from the album are slated to drop over the next few weeks, as well. "For Real, For Real" will be released on Nov. 24 and features more of an upbeat party vibe that Tez said will be perfect for the club. It, too, is based off of Louisiana slang and is something said to emphasize the truth – ie: "I'm getting money, for real, for real."
"It's used to put an emphasis on what you're trying to say or what you're trying to prove," he said. "In my case I'm talking about getting money."
The third single is called "Party Favors" and is scheduled for release on Dec. 15. It's more of a smooth track that Tez wrote for the ladies. He said it has a kickback vibe and showcases his unique vocals. Between these three singles – and ultimately with the album – Tez said he hopes people will get a feel for his versatile style.
"You can't compare me to anyone in the game right now, because I do it all a little different," he said. "I sing. I rap. I'm very passionate. I rap fast. I rap slow. Really, it's just versatile."
To listen to Tez's music or to follow him on social media, please visit:
UPCOMING 100
01

Swalla

Jason Derulo Featuring Nicki Minaj & Ty Dolla $ign

02

Chained to the Rhythm

Katy Perry

03

04

05