Don Rio Releases New Album "The Blue Hunnitz LP"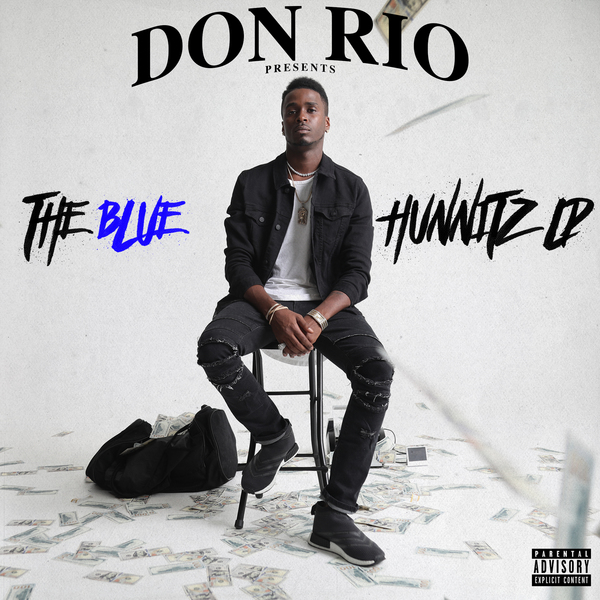 LOS ANGELES, CA – Don Rio has been hustling in his music career all along the east coast.
A New York native, Don Rio began pursuing music professionally around four years ago. After
starting out as a hype man for a fellow artist, he realized his passion for hip-hop was something he could later harvest. Rio has opened for major artists such as Fabolous, Jadakiss and Juelz Santana, along with competing in numerous contests and showcases all over the country. Though he enjoys group collaboration through his group 150 Gang, he also stays committed to focusing on his career as a solo artist.
When the rapper released his first single titled "Thug" a year and a half ago, he was stunned by all of the positive feedback he received. Rio often spends his weekends in the studio, as he is a man of business. Another thing that keeps him so busy is how he often travels up and down the east coast where the music scene is always hot.
Don Rio is freshly coming off the release of his latest project he dropped on November 3, "The Blue Hunnitz LP". The album features nine original songs, which showcase the artist's true versatility and authenticity. "The project took over a year for me to record," said Don Rio. "I've been steadily working and recording. This is a very versatile project- I didn't try to make it one type of style. It's all about good vibes mixed with a good tempo." As "The Blue Hunnitz LP" delivers a variety of sounds, it is no surprise the album has warranted an overwhelming positive response. The artist believes it to be one of his best, as it is "a fresh and solid project".
Up next for the hip-hip artist is sure to be another hit album. At the beginning of the new year, Don Rio plans to release a full-length album consisting of 15-18 tracks. The album will be called "Don Dada", and will also include some amazing features that fans won't want to miss out on. "My songs are about having fun and also about my personality. Some times they're about hard times and relationships, yet I include a fun delivery. I'm always coming from somewhere heartfelt, and I try to stay upbeat no matter what," said Don Rio. An artist of such true integrity, Rio has plans to make it big. His music always leaves the crowd wanting more, and his latest album is a true testament to this.
To stay up to date with both Don Rio, follow him on his social media sites below:
iTunes: https://itunes.apple.com/us/album/im-da-man/1306954750?i=1306955035
UPCOMING 100
01

Swalla

Jason Derulo Featuring Nicki Minaj & Ty Dolla $ign

02

Chained to the Rhythm

Katy Perry

03

04

05