Pop Starlet Ja'Nelle Brown Releases Newest Single "Say It"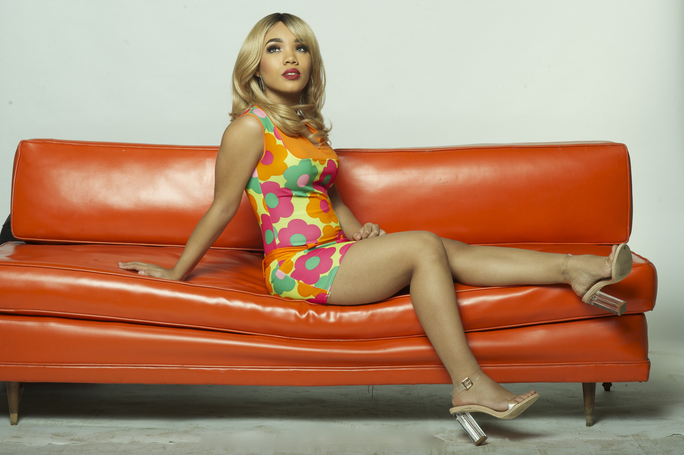 ST. LOUIS, MO – Ja'Nelle Brown is a star who is quickly on the rise. Ever since she was a little girl, the singer has always had a fervent interest in music.
In fact, watching the hit Disney show Hannah Montana led her even closer to her musical dreams. She looked up to major pop artists like Britney Spears, after the singer's uncle would often show her the pop star's music videos. It didn't take much for her to take the first step, and by the age of eight, she enrolled in a performing arts summer camp. "I really wanted to perform for my mom without her knowing," said the singer. "So when I decided to sing a song by Lady Gaga, I shocked my mom. She had no idea I could sing at that level!"
Pretty soon, Brown began developing a passion for all aspects of music through taking both piano and singing lessons. Her genuine love and appreciation for music continued to grow, and she truly never looked back. As she furthered her singing career, she began to release her original songs via Spotify and iTunes. What's so unique about Brown is how she believes in incorporating a visual aspect with each record she puts out. After releasing her single "Evolutionary Love", she realized how quickly her musical dreams were coming to life through hard work and consistent dedication.
The talented singer recently released her hit single "Say It", which is a song for just about anyone. "The song is saying, 'I want you to tell me that you love me'. It's hard for people to communicate their feelings, especially these days. Things would be much easier if we all just said how we feel," said Brown. When it comes to her sound, Brown is very versatile, and enjoys incorporating a variety of sounds into her music. Her single "In My Feelings" generates a more Caribbean feel, while others typically bring forth a "pop" vibe. Basically, whatever Brown puts her hands-or singing voice- to, is always an instant sensation.
As far as motivation is concerned, Brown owes it all to her mother. "My biggest motivator is my mother. She has always pushed me to be the best person I can be. She's always ready to help with whatever I want to do, and I'm very thankful for her," said Brown. Looking ahead, the singer hopes to be in a place where she is a household name. What's so refreshing is how her goal is to make people happy when they listen to her music, while influencing their emotions overall. Brown is consistently putting forth good energy into the world, and her artistic craft is living proof of what a rare gem she is in this industry.
Make sure to follow Ja'Nelle Brown on her social media sites below, and stay tuned for her upcoming music videos!
For Booking: Contact ShamTrakStarz / interstellarrmusic@gmail.com
https://www.instagram.com/janellebrownmusic/
https://www.instagram.com/janellebrownm/
https://twitter.com/janellebmusic
http://www.janellebmusic.com/#about
https://www.reverbnation.com/janellebmusic
UPCOMING 100
01

Swalla

Jason Derulo Featuring Nicki Minaj & Ty Dolla $ign

02

Chained to the Rhythm

Katy Perry

03

04

05