Brooklyn Hip-Hop Artist YNA Ly Releases "Sick Of Bein HMBL"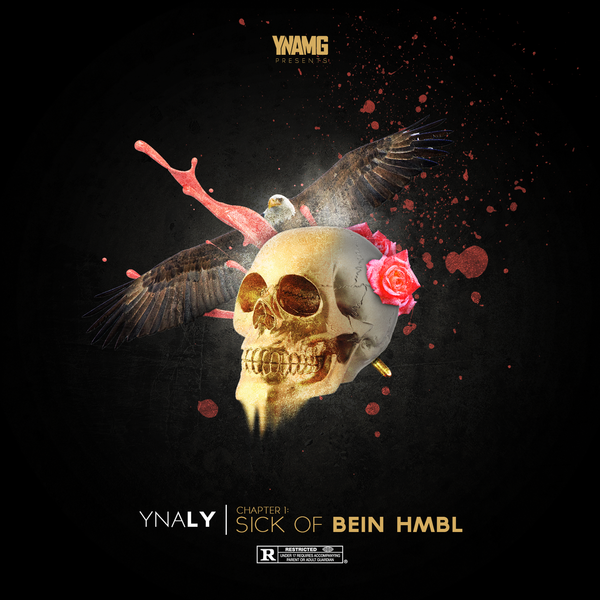 LOS ANGELES, CA – Brooklyn has been home to some of the most memorable and iconic hip-hop artists of our time.
YNA Ly has set out to be one of these, and won't stop until his influence is spread worldwide. It all started out when he was younger, and would frequently hang around his uncle who was a producer. It got to the point where he stayed glued to the studio so often that he began recording his own songs. In fact, YNA Ly recorded his first ever song at the age of six! Obviously, music was something that he was innately called to do.
After briefly moving to Florida, he let music take a back burner. However, this was only temporary, as his passions were invigorated once again after moving back to New York. "After I moved back, I had a run in with the law. But, I used this experience and it changed my entire life. Since 2014, I've been putting my all into my music. I've just been grinding ever since," said the artist. This commitment has produced a whole new side of the artist. When you listen to YNA Ly, you just hear an incomparably different sound.
As of recent, YNA Ly released his first mixtape in December. The mixtape, "N.I.K.E.", represents his initial debut, which has pulled in impressive numbers. Though the artist was steadily putting in the tireless hours toward the project, he did not succumb to the pressure. In fact, in the midst of doing a slew of shows, he has been putting together his next EP titled "Sick Of Bein HMBL". "People can expect a lot of good harmonies with a good beat selection. When you listen to me, you will hear a different sound. I blend a 'down south Florida sound' with a signature New York City sound. Basically, you're going to sit down and listen, and say, 'this guy is very different'," said YNA Ly. With being such a virtually quiet person, this EP is YNA Ly telling everyone he's sick of being quiet. Through his music, fans will quickly get to know him.

Through starting his own label, Young N Active Music Group, the artist plans to have a mixtape with his fellow artists. YNA Ly promises more music, too, as there are three chapters to "Sick Of Bein HMBL ". "My drive makes me who I am. I don't let anything that goes on in my life affect me. I don't try to be like anyone because I'm always trying to stand out," said YNA Ly. If you're in the Brooklyn area, make sure to come out to YNA Ly's EP release party on March 2nd at Cityscapes Night Club!

Follow YNA Ly on his social media sites below!
https://m.facebook.com/YnaLyMusikPage/
https://www.instagram.com/yna_ly/
https://mobile.twitter.com/ynamg_ly
https://www.youtube.com/watch?v=GFffGT7HTmI&list=PLH3WOKsfA040cjl0Pq9Qc0GUjeO8OwHHk
https://open.spotify.com/artist/6xaMnQ6gARPucgBQzwdk3o?si=-WR67SM4Qn2_Nx3UAbrGag
UPCOMING 100
01

Swalla

Jason Derulo Featuring Nicki Minaj & Ty Dolla $ign

02

Chained to the Rhythm

Katy Perry

03

04

05