Jmax Tha Vocalman Drops New Music Combining R&B and Caribbean Influences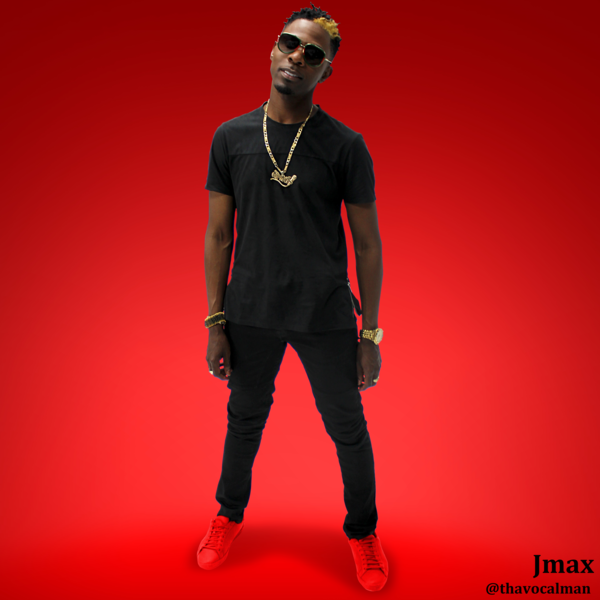 TORONTO, CANADA – Jmax "Tha Vocalman" is an exciting new artist who hails from Canada – "Da SiX" to be exact – with Caribbean roots.
His eclectic and authentic style with a touch of Caribbean flavor is already starting to grab the attention of new fans and music industry insiders throughout Canada and northern parts of the U.S., and he hopes to be able to ride that wave into greater notoriety throughout the rest of the world in the coming months and years.
His most recent releases include two tracks dropped over the past six months. The first was a song called "Summah Time," which is a nod to his home town in Montreal and his neighborhood, Little Burgundy. It's a song that is the perfect upbeat vibe for a block party or hangout with friends, and Jmax was fortunate enough to return to his neighborhood to shoot a music video that features the friends and family from his hood.
"I always wanted to do a track where I'm from, but I didn't want to force it. I just wanted it to come naturally," he said. "When I was working with my producer, Jay Sheer, I was talking to him about Burgundy, where I'm from, and I suggested that we take the track back to where I'm from and get the community out to create a real family vibe. It was perfect, and exactly how I'd envisioned it. The video is just like the song – just a nice vibe with a little bit of Caribbean flavor."
His second most-recent release, "Wine & Shake," fully embraces that Caribbean flavor. Jmax taps into his Caribbean accent and even traveled to Trinidad & Tobago to film the video for the song so that he could showcase some of the scenery and people of the Caribbean island. He said he was excited to create a song that allowed him to bring more of his family's roots to the forefront.
And now Jmax is ready to launch his newest single, "Mathematics." He said it should drop any day now. Unlike the previous two singles, this song is more of an R&B sound with lyrics that explore the ins and outs of a relationship. It's a song that he collaborated with Kalipop and Lester London – who he refers to as the "dynamic duo" – on a studio in New York City.
"This joint is an R&B join with Jmax flavor in terms of delivery," he said. "It's heavy hitting with lyrics that talk about doing the math when it comes to relationships. Math is either right or wrong, there's no middle ground. And when you're in a relationship, things need to add up or else you can't get it right; you can't do the math. So this song is about getting through the relationship and getting things to add up. It's about the intricacies of relationships.
#dotheMATH"
Though Jmax has been making music for many years, he's excited about this new wave of music and the chance to bring his versatility into play, sometimes mixing up R&B, Afro and a Caribbean sound. And he's anxious to be able to show off his vocal skills with this music – something he said sets him apart from others in the game right now.
He said he gives all glory to God for getting him to this point in his career and knew that he couldn't make it this far without the support of friends, family and fans all along the way.
To check out out Jmax's new single, "Mathematics" and to follow him on social media, please visit:
https://www.instagram.com/thavocalman/
https://www.facebook.com/thavocalmanjmax/
https://twitter.com/thavocalman
https://www.youtube.com/channel/UCnXO6LSNvy0s4nyXJNfaImQ
https://soundcloud.com/thavocalman
https://vimeo.com/user80613159
Snapchat: @thavocalman
UPCOMING 100
01

Swalla

Jason Derulo Featuring Nicki Minaj & Ty Dolla $ign

02

Chained to the Rhythm

Katy Perry

03

04

05